Shopping Cart
Your Cart is Empty
Thank you for your business!
You should be receiving an order confirmation from Paypal shortly.
Exit Shopping Cart
Blogs and Stories as Told by Amanda Edmiston
At Botanica Fabula Storytelling, it's always a great pleasure to connect with people of all ages in Scotland and across the world who appreciate a magical story or two, whether in my live or online sessions, via social media or through shared films and written words!
You can find my podcast here: The Very Curious Herbal and there are extra films on my Youtube channel
You can also follow my adventures on Facebook Instagram and Twitter and do keep in touch for new ways to connect with my work from a distance in the near future.
I really look forward to sharing more stories with you soon,
Very Warm Wishes
Amanda x
I've always loved Hawthorn (Crataegus monogyna), some people talk about the blossom's scent holding elements in common with putrefaction and dislike it, maybe instinctively recalling lore regarding the dangers of bringing it into the house, but I'm one of those people who just picks up an olfactory flicker of something sweet, spring-like, a merest hint of sinister from its essence.
My Gran's middle name was May and I immediately think of her when I encounter the tree. I loved her stories of cycling to school in the 1930s, picking the fresh spring growth, the 'bread and cheese' leaves, to pop between slices of bread to make a filling when there wasn't much else.
I grew up knowing 'Hawthorn mends a broken heart' long before I realised the constituents had a positive effect on the circulatory system. Hawthorn just makes me happy and I mention it a lot in my herbal storytelling sessions. One of my favourite legends connected to the plant is the use of its twigs by Ovid's version of the Roman goddess of viscera: Carna.
The twigs were said to have been gifted to her by Janus and used to lure malicious vampiric Strige away from unsuspecting children!
But I'll tell you more about that another time...for now I want to share a different story, one concerning a rather peculiar coincidence that happened when I was at an event, chatting away about Hawthorn trees...
It was during a 'Herbal Magic and Potent Potions' workshop for families at The Scottish Storytelling Centre I was delivering back in 2017.
The session was part of my project: 'The Kist in Thyme', which has a new chapter opening in August 2022 with #storyspinning in the village of Killin.
I'd originally been gathering stories and reminiscences about plant use and folklore from across rural Stirlingshire, working with schools and older folk in the community and one tree, in one particular school, had turned out to be a renowned fairy tree, with four generations of folk in the area remembering playing under it and thinking of it as home to the fairies. They didn't recall who had told them it was, or if they themselves had ever passed on the rumour to children or grandchildren, the story had just seemed to travel on its own.
When I asked the then primary 4 group if they knew the tree I meant, they quickly led me out across the playing field to where the May blossom clad, solitary thorn grew and pointed out the passageways under its roots, which definitely had an air of otherworldly mystery and had all the indications of being potential ways in and out of a magical world.
I'll return to the tree in a moment, but for now back to the Storytelling centre...before I became trapped in the fairy tree's shadow, unable to leave until I've told a good story, only to discover that not just one evening but several years have passed.
As I shared the story the sound of a phone jangled through the courtyard, a woman at the front, sat with her daughter, reached into her pocket and apologising, switched it off, popping it back into her pocket as I smiled and continued sharing warnings of the rules, should anyone ever find themselves trapped in the Queen of the Fae's domain.
But, as I mentioned it was best not to eat food in fairyland as you will forget where you came from and offered the audience round an oatcake topped with a heart-healing hawthorn berry laced hedgerow jelly, the phone went off again, more persistent this time, this time the woman apologised and stepped out of the room, coming back in a moment later, looking surprised and pleased but somewhat disconcerted. She sat back down and the session continued...at the end however she came up to me and explained, a rather surprising thing had happened!
She opened her phone and showed me the short bit of film she'd been sent during the workshop, an ancient hawthorn 'fairy tree' in Co. Armagh, it had just been successfully protected from encroaching building work, locals had insisted legends held that if anyone cut it down or damaged it they would die young or become seriously ill...it was home to the Fae, it had been saved and was now safely fenced off, its presence and story safe for future generations. Whilst she was in the workshop her friend had filmed it and sent her the news. It seemed a rather lovely and magical reason for a phone to intrude.
These magical connections to trees, our personal links and anecdotes are what helps us to treasure them and consider their value...back to the Stirlingshire tree, the white blossom I love had long drifted by the time the children showed me the roots, but the blooddrop-red berries were burgeoning. Many of the children had been concerned they were poisonous but were then overjoyed at discovering they were edible and took them home as aide memoir, for the next stage of the project: to gather memories and anecdotes from their own families. It was then that one lad came back with his Grandpa's memory of using the berries as ammo in a homemade blow gun...I shared that story at the Edinburgh sessions too, let's just say that led to no end of mischief, but um at least everyone now has a resource at hand should they find themselves near a Hawthorn tree trying to prevent the fairies for stealing them away!
Elements of this post were originally published in Herbology News 2021 which you can read or subscribe to HERE
Bibliography
Ovid (2004). Fasti. Translated by Boyle, Anthony; Woodard, Roger. Penguin UK
Vickery's Folk Flora, Roy Vickery. Pub. Weidenfeld and Nicolson 2019
More from Amanda's 'Kist in Thyme' project can be found here: https://botanicafabula.co.uk/the-kist-in-thyme
Up the Middle Road at The Crichton, Dumfries.

Scotland's Year of Stories 2022.
A Crichton fairy story, The Nurse and the Gardener.
Creating the stories for Up the Middle Road at The Crichton.
When I first started reading the collected oral histories and researching historic treatments for mental health as I prepared for Up the Middle Road, one theme for me, started to emerge from the very start.
The number of personal recollections and narratives that shared common threads with fairy tales.
This may come as a surprise for many folk, but when you consider that stories have always provided a safe place to look at and reflect on difficult topics that we might find uncomfortable to consider, safe places to look at things we find hard to define or understand, a place to consider other people's struggles or transitions it may make more sense.
If you add to that the treatments, which often have herbal counterparts, the effects of which are often the symbolic trigger for a related but more dramatic response in fairy stories, you may be less surprised that the topics and stories shared by the staff and patients of The Crichton ( a former leading mental hospital in Dumfries) started to find immediate parallels with the stories I've looked at and collected over the course of my practice as a herbal storyteller.
The first revelation I had, as I read the stories, was from former nurse Betty Tindall's account of Dr Meyer Gross' use of pioneering insulin coma techniques to treat certain patients (predominantly elevated levels of mania and schizophrenia according to my wider research) in the late 1940's.
Meyer Gross himself was a German Jew who had left his homeland during the days leading up to Hitler's ascent to power. His pioneering techniques though dramatic and controversial by today's standards did seem to have some level of success and I decided to research further. Following the path of herbal parallels, as two plants connected to stories which are about people being in a deep sleep state and connecting to plants which have a balancing effect on blood sugar levels immediately sprang to mind.
One story is Jewish in origin, the tale of a young man whose family feared no good would come of him, as he was (in story terms) a simpleton. He falls asleep under a Fig tree and dreams that the gifts from the tree would help him cure someone. The next morning with a fig leaf accidentally stuck to his foot, he finds his intellectual and cognitive abilities are slowly improving, he gathers up fruit, resin and leaves from the tree and finds his way to a city where a princess is very ill and has lost her sight. He miraculously cures her with the gifts from the fig and of course the two fall in love.
(You can hear what happens next in the Fig tree episode of my podcast which you can catch here: https://anchor.fm/amanda-edmiston/episodes/The-Fig-Tree--The-Very-Curious-Herbal-e10mdfo ).
I was intrigued by this story, as not only is loss of sight occasionally attributable to diabetes (the medical condition for which insulin treatment is more widely associated) but extracts from Figs, long used by herbalists to balance blood sugar levels, are one of the plant-based treatments currently being researched as a treatment for diabetes (1).
Maybe a little connection to stories revealing science in a simple form?
The second plant story parallel that occurred to me was the apple that causes Snow White to fall asleep. Apples too are renowned for their ability to balance blood sugar levels, a little less close maybe, but bear with me as the story unfolds.
Snow White is a strong story archetype with similar stories around the world, the stepmother is often her biological mother, Snow White is not always the innocent victim but is on occasion a troubled young woman who grows afraid of her mother, why? We don't always know...
So, I started to think about some of the young women whose stories have been briefly mentioned in the Crichton's oral histories, one narrator describes the daughters of well-to-do families, who have been a little wild and got pregnant out of wedlock being sent to the hospital by their parents and I started to think it was important to incorporate the changes in social history that have transformed how mental health services are accessed into my narrative.
We also know from a nurse's accounts that women suffering from severe post-natal depression and post-partum psychosis were treated at the Crichton.
Now although insulin coma therapy was not particularly used to treat post-partum psychosis, post-partum psychosis is much more prevalent amongst people already suffering from Schizophrenia and paranoid delusions are common amongst schizophrenics.
You can maybe start to see my processes?
I wanted the stories to acknowledge and respect the incredible recollections from staff and patients that we have been so generously allowed to read, but I am not a teller of the literal truth, the wonderful award winning tour guide: Kathleen Cronie of Mostly Ghostly is also working on this project and she and project director: Dr Valentina Bold, who has recorded the memories for the oral history project, are in a far better place to share the true stories that inform and gave rise to this project.
My job is to be a storyteller to take those words and share a creative response, to weave them into new narratives that share the real, in new informed narratives that offers places to reflect, the classic 'safe space' offered by stories to look at difficult or emotionally charged topics. To take old stories and weave facts and histories into them to keep them alive, allow them to stay relevant for new listeners, to allow stories to grow, adapt and develop to meet their audience's needs.
I wanted to take aspects of these incredible peoples voices and allow them to become stories of everyman, relatable characters that encouraged listeners to think about the way characters in 'fairy stories' behave, about the lives they lead and what the hidden stories might reveal: respectfully and considerately.
So, my story is told from the viewpoint of a young nurse, who works with a female patient, not dissimilar in age, whose history of schizophrenia, leads her to develop post-partum psychosis, her paranoid delusions make her fear her mother is plotting against her, sharing commonalities with the stepmother in the best-known variant of Snow White. The young mother has increasingly troubled schizophrenic episodes and as the tale continues is given an apple and falls asleep.
Meanwhile the young nurse meets and falls in love with a gardener, but this is the era of make do and mend, there is a war on and although they plan to be married at the Crichton church, they cannot afford a wedding dress, there is no fabric to be had.
The nurse is given a wartime silk parachute by one of the Crichton family members working in the laundry, I wanted to pick up on the self-sufficiency of the Crichton and loved the metaphor of the parachute as a 'safety net' gently assisting people's landing, allowing them to gently become 'grounded'.
The pattern is drawn onto the parachute, it is cut, pinned, sewn and becomes a wedding dress and the nurse marries her handsome young man at the Crichton church.
They think they have invited everyone to the wedding, but there at the back is an unrecognised figure, a glamorous lone woman, the uninvited guest.
(I was thinking of the wonderful 13th fairy at Sleeping Beauty's christening!)
As the wedding party leave the church, the nurse thinks of her patient and wonders if she has yet awoken...then as they walk down towards the pavilion for their wedding tea, they see the young mother smiling and pushing a pram, along the avenue of Linden trees, trees renowned for the calming qualities of an infusion made of the blossom.
The uninvited guest, melts away from the crowd and holding a silver coin out, places it on the baby's blanket, a hansel, a lucky silver coin...
I'm not sure that might be then end...I'm not yet sure...but if you join us at the Crichton in June, maybe, just maybe you'll find out.
Details of the event Up the Middle Road and tickets can be found HERE.
(1) – Atkinson FS et al.: Nutrients. Abscisic Acid Standardized Fig (Ficus carica) Extracts Ameliorate Postprandial Glycemic and Insulinemic Responses in Healthy Adults. 2019 Jul 31;11(8). pii: E1757.
Feasting, Folklore and Florence.
It all started over 40 years ago, with me sitting on the yellow linoleum floor underneath my Gran's kitchen table.
The Aberdeen granite chill of the patterned floor contrasting with the hot draft of confection scented heat as she opened the oven door to reveal an Autumn hewed gingerbread, ruby crusted with glace cherries at my behest, scenting everything with fragile cinnamon tinged threads of aroma.
The brown and cream mason bowl beside me was licked clean, every last trace of creamy batter had been devoured, with the cake too hot to be cut, I vividly remember picking the ancient buttery crystallised crusts of sugar from the thick lignan soft pages of Florence Marian McNeill's Scots Kitchen, too young to understand the words but wholly appreciative of these cake adorned rituals that it cast into my young life.
I remember being a year or so older, standing up on a kitchen stool, learning how to rub butter into flour, sensing it warm and then melt ever so slightly between my fingers as it came together as a fine crumb, making a well into which would be poured deep brown molten treacle and sugar, or when to beat in eggs with a wooden spoon or to fold in oats with a metal one.
I remember watching my Gran write notes in the book's margins about quantities needed sizing up weights for events and tea parties I knew nothing of.
When my gran died her cookery books where what I reached for, my mum is a weaver of stories and I learnt from her as together we cooked up a steaming pan of soup, the smell of fresh baked cheese scones fragrantly enhancing the gingery tones of carrot soup, how my gran had been given the book by her mother in law., my great gran when she had got married and it felt as if I held a tangible link to my forebears.
It's fair to say Florence Marion McNeill has been scribing folklore and food across the soft skin-tissue where my fontanelles once dipped since I started poring over my Grandmother's self-annotated copy of The Scot's Kitchen all those decades ago.
As I got older something of the domesticity glimpsed at between its yellowing leaves left me sensing a mycelian connection, rooted like the tatties we both talk of, tactile, shared on almond and vanilla-scented lignin and baked into a dreaming-bread, like a folkloric binding to the "superstitious keeping of days" as yet unwilling to relinquish its logic to the scientific enquirers, but prescient nonetheless.
So when I was asked to write a 100-word piece, a centena for a project with 26 writers and the Imperial War Museum on someone who was alive during Armistice Day in 1918 at the end of the first world war, Florence seemed the natural choice.
I now wanted to know more about this writer, about her personal life, I wanted to understand how an Orkney minister's daughter achieved so much but is now at risk, it feels of fading from our collective memory
I read what I could gather of her work, she was, albeit quietly, one of 20th century Scotland's greatest female voices, a graduate of Edinburgh College of Art, Universities of Glasgow and Paris, one of the organisers of the Scottish Women's Suffrage movement in a time we now recognise as pivotal in the change; a woman who travelled alone to Germany in 1914, Greece in 1918, and who went on in 1929 to write what is probably the best known collection of Scottish cooking heritage, which she created 'to capture a moment' where unrecorded personal and local nuances of cooking where at risk she felt of becoming homogenised, a flicker of insight into the future world of mass-produced food-stuffs.
I was trying to extract one secret, one story from the many tales that glisten just out of reach of this passed soul I was now beginning to feel enmeshed with.
"Harried by every gale", her words, explaining the course of the weather more eloquently than my stormy mutterings as I try to unpick the sea-frond tangle of lost stories and forgotten mysteries that appear in clumps amidst recipes, sporadically tide-driven, knotted through with my grandmother's cursive annotations.
But there's no piquant note of her personal
story.
My
search leads from Orkney to the archive room of The National Library of Scotland, hunting through her remaining papers, letters relating problematic payments from publishers, lost lullabies on destroyed manuscripts, domestic trials and lunch-appointments, a storm brews outside, her description of the island of Holm as "Harried by every gale" yet again reverberates in my head.
I envisage the place she grew up, her bevy of brothers and sisters and a minister father who still practiced folkloric Scots traditions alongside his Christian ministry, walking widdershins round his manse on Hogmanay pondering the missing elements of the archive, maybe they dropped on a ferry homeward or where taken by a part-mythic creature on one of her travels.
Leaves are rent from 1918, 1917 is missing
Thumbing gingerly through threadbare telegraphs, whispers of faltering-finances, juxtaposed with letters celebrating awards and notes from friends offering condolences as her sister fades, I find it hard to grasp the translucent strand that leads me to Florence's story.
I dream over the remaining diaries as the thunder churns around the archive windows, then catch a glimpse of gold at the foot of a page. A shimmer of words fall like buds from her book The Silver Bough: yet to grow
Veiled thread's that lead from lost diaries to concealed gold.
I clarify a story held within a haar; selkie-skinlike, slipping through my fingers as I leave to go in search of her lost brother…
In 1918 Memoranda: "Will went down on Laurentic Jan 1917".
launched in 1908 and departed on her maiden voyage April 1909, the HMS Laurentic normally served on the Liverpool-Canada route, stopping in New York during the winter months. She had already met with one assault in the Atlantic on the way to New York in January 1910, when she was caught in a powerful storm; waves destroyed the windows of the upper deck and flooded the navigation bridge and the officers' quarters, disabling the service command transmitters. But she'd survived, and arrived safely to port. The Laurentic gained notoriety later in that year during the capture of murderer Hawley Harvey Crippen, in which Chief Inspector Walter Dew of the Metropolitan Police used Laurentic's speed to arrive in Canada before the fleeing suspect on a slower ship.
However on 23 January 1917, the Laurentic departed Liverpool en route to Halifax, under the command of Captain Reginald Norton. She carried some 479 passengers, mostly naval officers, ratings, and Naval Volunteer Reserves, one of whom was William McNeill, as well as a secret cargo of gold which was to be used for the purchase of war munitions from Canada and the United States. On 25 January the ship made an unscheduled stop at the naval base in Ireland, to allow four passengers with yellow fever symptoms to disembark.[9] The ship lifted anchor around sunset, moving toward Fanad Head, where she was to meet with a destroyer escort. The weather was bitterly cold and a blizzard affected visibility, but Captain Norton gave the order to proceed without the escort, despite reports that a German U-boat had been spotted in the area earlier.
Less than an hour after leaving Buncrana, the ship struck two mines laid by a German mine-laying submarine off Lough Swilly.
One of the mines exploded near the engine-room, which left the ship without power and caused it to list 20 degrees; the combination of the darkness and list made it difficult to lower the lifeboats, and made it impossible for the ship to issue a distress call.
Without power the main pumps were inoperable and the ship sank within an hour.
HMS Laurentic sank within an hour. 354 men and a hold full of gold bullion lost into the freezing sea.
Florence surely aware of the prescient nature of folklore, later relates in The Silver Bough ancient Scottish beliefs that island sailors lost beneath leaden-waves will always return home.
Sure enough in time Will's body is found washed ashore not far from his Orkney home of Holm.
At this time of year it seems appropriate to remember lost loved ones and the past lives of those we have come to cherish, so I thought I'd share this part of my interactive performance Feasting, Folklore and Florence with you here.
If you'd like to enquire about booking the piece or the accompanying workshops exploring food heritage through stories and treasured family recipe books please email me directly at
[email protected]
or to join in with my current online and live project The Very Curious Herbal looking at another amazing Scottish figure from history and the plants she loved, follow this
LINK
The Snowdrop
by Walter de la Mare
Now — now, as low I stooped, thought I,
I will see what this snowdrop is;
So shall I put much argument by,
And solve a lifetime's mysteries.
A northern wind had frozen the grass;
Its blades were hoar with crystal rime,
Aglint like light-dissecting glass
At beam of morning prime.
From hidden bulb the flower reared up
Its angled, slender, cold, dark stem,
Whence dangled an inverted cup
For tri-leaved diadem.
Beneath these ice-pure sepals lay
A triplet of green-pencilled snow,
Which in the chill-aired gloom of day
Stirred softly to and fro.
Mind fixed, but else made vacant, I,
Lost to my body, called my soul
To don that frail solemnity,
Its inmost self my goal.
And though in vain — no mortal mind
Across that threshold yet hath fared! —
In this collusion I divined
Some consciousness we shared.
Strange roads — while suns, a myriad, set —
Had led us through infinity;
And where they crossed, there then had met
Not two of us, but three.
'Mind fixed, but else made vacant'. Those words resonate as the cold latches on, searing through the cerebral cortex, moments lost from recollection as the bitter wind thrusts into the body, flaying focus and forcing us to only consider the vital, one heartbeat at a time.
We keen for the glimpse of January's sharp spike of glossy green, gaining passage through the glacial ground, catching the eye and reminding us that the frost will thaw, warmth will return, our minds will once again become freed from the fight to merely survive the cold and be able to consider beauty, ideas and the landscape once more.
That brave white flower...
One of the last collective moments of land-led magic, communities coming together for 'snowdrop weekends' walking parkways and gardens sharing the common relief in witnessing the ground revitalise and stir.
Hans Christian Anderson told the plants own fairytale, sharing it's readiness to appear as other bulbs held fast beneath the surface:
"Soon a sunbeam, so slender and penetrating, bored through the snow, down to the bulb, and tapped on it.
"Come in," said the Flower.
"That I can't do," said the Sunbeam. "I'm not strong enough to open you up. I shall be very strong by summer."
"When will it be summer?" asked the Flower and repeated this every time a new sunbeam came down to it. But summer was far off; snow remained on the earth, and ice formed on the water in the streams every blessed night.
"How long this lasts! How long this lasts!" said the Flower. "I feel a tingling and tickling. I must stretch myself; I must extend myself. I must open up; I must come out and wave good morning to the summer; that will be a wonderful time!"
And the Flower stretched itself and extended itself against the thin shell that had been softened by the rainwater, warmed by the blanket of earth and snow, and tapped upon by the Sunbeam. It burst forth beneath the snow, with a white and green bud on its green stalk, with narrow, thick leaves, curled around it as if for protection. The snow was cold, but light radiated down into it, making it quite easy to break through; and here now the Sunbeam streamed down with greater strength than before.
"Welcome! Welcome!" sang and rang out every sunbeam as the Flower rose above the snow, out into the world of light. The Sunbeams caressed and kissed it, so that it opened itself fully, white as snow and adorned with green stripes. It bowed it's head in happiness and humility.
"Beautiful flower!" sang the Sunbeams. "How fresh and pure you are! You are the first...You ring out the call of summer...All the snow shall melt, the cold winds be driven away...Everything shall grow green!
"You have come a little too early!" said Wind and Weather. "We still have power, and this you shall feel and have to comply with! You should have remained indoors, instead of rushing out here to display your finery! It is not the time for that yet!"
It was bitingly cold, and the days that followed didn't bring a sunbeam. It was weather to freeze such a delicate little flower to bits. But there was more strength in it than even it realized...
"Snowdrop!" rejoiced some children who came into the garden. "There stands one, so sweet, so beautiful-the first, the only one!
And these words made the Flower feel so well; they were like the warm Sunbeams. In its gladness it never noticed that it was being plucked. Then it lay in a child's hand, was kissed by a child's lips, brought into a warm room, gazed upon by kindly eyes, and set in water-so strengthening, so exhilarating. The Flower thought that it had all of a sudden come into midsummer."
Traditionally used to treat grief and trauma, now cherished for its galanthamine, preventing rapid memory loss as Alzheimer's grips like a terrifying personal permafrost...the stories and legends of the Snowdrop so poetically echo it's uses, reverberating with the softening effect on the blow of midwinter.
Hans Christian Anderson's plucked bloom ends up as a lover's gift, an aide memoir in book of poetry, pressed and discovered after years have passed.
In the British Isles however lore suggests we never bring those pendulous white milk-flowers into the house as they may signify an imminent death, but they are also associated with hope and returning light, expected to first appear on Candlemass day as George Wilson says in his poem 'The Origin of the snowdrop'
"And thus the snowdrop, like the bow
That spans the cloudy sky,
Becomes a symbol whence we know
That brighter days are nigh ; "
Bibliography
The full translation of Hans Christian Anderson's story The Snowdrop can be read here https://andersen.sdu.dk/vaerk/hersholt/TheSnowdrop_e.html
Verbal Herbal Magic, a little of how it works!
As a storyteller one of my roles is to act as a catalyst, to provide the listener with the tools to create images and undertake journeys, explore new ground or maybe offer an opportunity for them to revisit gorgeous moments they connect with.
For me and my practice plants are an integral pathway for part of this magic, the scent, constituents, their form and patterns: represent places, smells, experiences we relate to and connect with culturally.
Once heard the story can grow magical mental illustrations, or the words can become like the essence of a Bach remedy used to start an emotional and creative journey. The clever use of plants and an exploration of their folklore and place in stories can enhance this experience.
In recent years steps in neurological research and our heightened understanding of techniques such as therapeutic cognitive imagery, could be used to explain this scientifically. Some of the time I feel I ought to do this and justify how my particular type of herb infused storytelling works, explain what can happen with stories, use terms like creative visualisation or guided imagery when explaining my work. Maybe use comparisons with psychologist's eclecticism or talk about using parallels with visualisation techniques to improve muscle recovery from injury when discussing herbal storytelling; and I do feel that there are comparisons with these...links, tenuous tendrils like passiflora, spirals of all these aspects creeping through my plant stories.
The vivid description of the effects of the plant is integral to many of my stories, this is often how the stories were were written originally, a feature of the folklore a hint of oral enchantment left over from a pre technical age and how this magic manifests when they are retold can be evocative and I love it when people enthuse about how much the stories resonate with them, quite often the process of contemplating the actions of a plant on the body can trigger a mental awareness that may help our mind engage consciously with our physical wellbeing and lead us to improve some aspect of our physical state.
Bear in mind I'm not necessarily on about an ethereal experience but for example a subtle story which has elements of dandelions action on the liver may make you think of summer meadows and then later fancy a salad, the bitter leaves will give your liver a little boost, you may then fancy another tomorrow or want to walk in a meadow and blow dandelion clocks...see a dandelion story is helping your liver...
My words often become like a Chinese whisper, the starting point for listeners to create into a story of their own. Each person's story or take on a story is unique to them.
In stopping to listen to a story, listeners are agreeing to embark on this creative exploration, a neurological journey if you will.
Listeners take on board the energy delivered by the words of a story, they are opened up to possibilities and potential in the step they are about to take, the experience they are about to have. This is why stories are told as a way of marking rituals and times of change, or indeed to mark space (why they can be so important to our health)~like the traditional stories culturally developed to mark holidays and seasons told again and again as they become part of the fabric in that moment in time or like a new story at bedtime, marking a space, becoming a journey to sleep!
As a storyteller you act in part as a guide or signifier. For me this is integrated with plant based energetic healing systems and has the potential to act as an essence of the memory held by a place, if water has memory and stories are shared memories, is part of what stories do similar to homeopathy at an energetic level
Stories offer a way into an enchanted world a temporary suspension of reality...this could be a doorway in ...I really want to give each magical place and venue I visit and each audience their own story...with spaces and plants they recognise and will discover more about, allowing understanding and interest to grow and to create a world where even more story journeys to be taken.
On Lavender and Aberdeenshire Witches!
One of my favourite performance pieces from a few years back was inspired by historical accounts of witches and the beauty of Royal Deeside, once home of Scotland's very own lavender perfume factory: Ingasetter.
Witches on Royal Deeside I hear you gasp in horror!
Surely not!
Or maybe it's the idea of lavender growing well enough to supply a perfume industry in the cold climes of Northern Scotland that makes you gasp!
But Aberdeen and its shire was central to the 1597 outbreak of witch-hunting.
And Lavender?
Well the Mediterranean native might have first made its way to these shore with the Romans and it finds Aberdeenshire to it's liking because of the high amount of sunlight, it may not be balmy and warm as the Med but it does have an impressive amount of hours of sunlight!
Folklore suggests that if you drink an infusion of lavender (a spoonful of flowers steeped in boiling water and strained and the liquid sipped like a tea) on the 18th of October: St Luke's day and say the rhyme:
'St Luke, St Luke, be kind to me,
In my dreams, let me my true love see'
When you fell asleep (and you probably would as lavender is a soporific) that you would see the face of your future true love!
Interestingly St Luke is thought to have been a physician or doctor from Syria, one of the countries Lavender is believed to have originally come from and he may well have used it for its healing properties, the oil especially being useful for sore skin and burns.
How does that connect to my witches?
Aberdeenshire records mention that witches are often "women, elderly and outspoken ...they are those whose poverty, sour temper or singular habits made them an object of dislike or fear to their neighbours".
Let's not be coy we have all had neighbours like that, ones that it would be a blessing to be away from, some of us may have to 'ahem' admit to actually having been that neighbour on more than one occasion!
Hard to avoid accusation and prove lack of culpability really, if your noisiness and ability to express an opinion are then deemed to make you responsible for 'strange behaviour in animals and disasters at sea.'
The records then go on to talk about a family who were accused of witchcraft: the Wishharts, the mother was burned at the stake, her daughters were then tried by fire and burned, but then disappeared.
When a family was found in Deeside that fitted the description of the missing Wisharts, near the very spot where lavender was later farmed, in Banchory, the witch finders of Aberdeen were summoned and the women taken back to trial. This was only a day or so since the trial by fire, evidence of which was relied upon to prove that they were the same people, however when the tell tale marks were sought,, they had miraculously vanished and the women's claims that they were in fact not the Wisharts had to be upheld, when the judge was faced with no visible burning marks.
I like to imagine that the Aberdeenshire lavender introduced by the Romans, renowned cure for burns….may have helped!
If you'd like to hear some of my herbal stories and tales of another amazing woman from Aberdeen then you may enjoy my podcast which you can find on my Very Curious Herbal page here
The Elder Witch: a story inspired by Scottish history, revealing the uses and lore of Violets, Fennel and Elder, reflecting back on one of my first story commissions

Today is Valentine's Day and my inbox is full of lovely floral references and conversations about roses. Last week I was in Edinburgh, delivering one of my Kist in Thyme workshops in the beautiful surrounds of The National Library of Scotland and I chose to focus on the Rose elements of the project to tie in with this week's loved up motifs. The Kist in Thyme is one of my current projects, much of it though was written and developed in the first manifestation of the project nearly two years ago and so when I spend some time developing it to fit and enhance a new venue I often find myself editing and adding, my writing, ideas and knowledge have developed: (hopefully) improved and expanded even in this short period of time.
With that in mind as I worked on roses last week I thought I'd move on to violets this week...Roses are red and Violet's are blue after all and it is Valentine's...and Violets are very much a February flower.
I've found and unearthed all kinds of new Violet themed stories, folklore and remedies this week but I thought I'd share this story. I wrote it over six years ago for the large first project I was commissioned to create: for a garden I was asked to create a story trail for.
This is only a working version...a short story, written to be coloured in as I tell it...but I already feel I can add, embellish and improve so much in it, although I do still love many aspects of it, but what I found really interesting looking back on it, was that it was very much the first step towards what I create now: bespoke work that weaves a particular place, it's plants and the people who live and have lived there into its narrative, layers of history and folklore added, traditional remedies recreated and shared for an experiential quality.
I still love this little story...I might not use it again, but it does offer a little insight into where my work started and how I develop stories from history, facts and legends, so make a cup of fennel, elder and violet tea, sit back sip and enjoy:

The Battlefield Marathon or The Elder Witch
This is the story of two brothers living near Glasgow in Mary Queen of Scots' days. Phillip they said was fleet of foot, as fast as a horse, he could outrun any man and he boasted he could get to any place faster than anyone.
Heris the younger brother was slower and liked to take his time, slow as a hedgehog the other boys mocked, but his mother would say he took his time because he was careful and paid attention to everything going on around him.
As the sun rose another day the mother asked the two brothers to take food to the Royal encampment at the meadow below their home, where a battle was brewing and Queen Mary was staying as she tried to flee her enemies. Once there the brothers paid the Queen their respects and offered to help in any way they could as their mother had bid them.
Now Mary was 26 miles from her home and her young son in Stirling castle, and here she was trapped by pursuers and battles, she missed her small son.
She asked the two brothers to take him a message of love from his mother and bring back news of his welfare promising to pay a purse of gold for the messages safe delivery.
Phillip the first boy boasted of his speed and made haste northwards
Heris the second decided to follow, to watch for his brother's safety and ensure the message found its way to its destination.
It took less than an hour for Phillip to be a good two miles ahead.
He ran across fields, leaping hedges and ditches, paying no mind to his surroundings.
He ran through a field of aniseed scented fennel, its soft feathery fronds bedraggled and drooping from lack of water, but he paid no mind and ran on and on,
He ran past the woods where the purple violets withered as the weeds overtook them, but he paid them no mind and ran on and on.
Knowing by now he was miles ahead, and drooping himself, from the day's exertions he found the shelter of an Elder tree. Now folklore told that Elder trees were as often as not, the home to a witch, a pernickety witch who could decide to dislike you on the whim.
Phillip with his careless attitude had broken off branches as he slumped beneath the tree and the witch who inhabited it had taken offence.
She waited for Phillip to be nicely relaxed and starting to snooze then she left her tree house and set about imprisoning him in a trance.
Meanwhile Heris the slower brother had found his way through the drooping field of fennel, and paying attention to its drooping state had stopped to water it, popping a few pieces of the aniseed-flavored leaves in his backpack 'just in case'; he'd walked past weed swamped violets and decide to weed a bit and make them some space and then popped a few flowers in his back pack 'just in case'...and finally, slowly, he'd caught up with his brother, held in a trance by the witch beneath the Elder tree.
Now all those times Heris had paid attention rewarded him, he knew at once from the tales he'd heard from his mother that fennel can repel a witch and can revive a tired body, so waving the stalks at the scary figure, he placed them in his brother's hand for him to eat and broke the spell.
Then heeding the Queen's instructions he kept slowly and steadily on until he finally reached Stirling castle, whereupon he was ushered into the nursery to see the child and his nursemaid.
A sorry sight met his eyes, the child was ill, coughing and spluttering in the grasp of a nasty cold, the nursemaid was at a loss as to how to ease his sore chest and tickly cough.
Again Heris' observations paid off, he knew his mother's cure for coughs and promptly handed her the violets, which she made into a soft b;u syrup and soon started to brighten the infant up and clear his chest.
The nursemaid in her gratitude parceled him up some food for his return journey wrapping it in a soft silk scarf embroidered with the young prince's initials and Heris satisfied his job was done made his way back to Langside.
Now with his brother saved from the witch, the Queen's message delivered, the ill child helped, you'd think our tale was done, but unfortunately on returning home what should Heris find but Phillip...
Phillip had made his way back to the queen and boastful as ever was telling how he'd taken the message to Stirling castle and claiming the Queen's bounty for the successful messenger for himself! But his boasting didn't last long, his face soon fell when Heris arrived with the monogrammed silk scarf waving in one hand and his tale of rescuing Phillip from the witch to tell everyone around the campfire that evening! (c)Amanda Edmiston 2012
Margaret of Atholl, the real 'witch' that this story is based on was said to have taken Mary Queen of Scots labour pains away with witchcraft, she was the sister of one of the 'Four Mary's' a song taught to many children in schools until fairly recently, so this would be nice to sing. http://www.educationscotland.gov.uk/scotlandssongs/primary/genericcontent_tcm4555596.asp
Marathon the Greek word means fennel or 'field of fennel', the Greek legend of Phiddipides who ran from the battlefield of Marathon: literally a fennel field (before it became the town of Marathon) to Sparta to ask for battle reinforcements.
I wrote the story as a take on the tortoise and the hare, tying in herbal folklore, as Langside in Glasgow: site of the Battle of Langside, is 26 miles from Stirling castle where Lord Darnley and Mary Queen of Scots' child would have been during the battle, the community garden I originally developed the story for was absolutely full of fennel!
Violets in the Victorian language of flowers meant 'modesty' because they hid their faces behind heart-shaped petals. They have a long history of traditional use in cough syrups, their delicate flavour is enhanced by the rather beautiful shade of blue that the flowers can turn the syrup if you make it carefully and using a slightly more refined sugar!
For fans of nomenclature: Phillip means horse and Heris means hedgehog, chosen to add layers to their personalities, a useful trick I find when I'm first composing a short abbreviated story overview like this before I go ahead and expand on it and add in detail later.
I also like the fact that Hans Christian Anderson story The Elder Mother ties the elder dryad or elder witch in with a lovely story of growing up, elder witches are often in legends concerned with the transitions into old age: http://hca.gilead.org.il/li_elder.html
If you'd like to find out how I can create a bespoke storytelling experience for your project then email me at [email protected] and we can chat over how my work could make your venue just a little bit more magical...

As the birds flew southwards for the winter
A Queen sat spinning in a castle tower
No nettle fibre like the peasants wore blended with wool
But the finest silk from far away
Her 7 young sons played in the gardens far below
She watched happily but still wishing for a daughter.
And as royalty was prone to, her musing made her miss her step with her needle and prick her finger
As she gasped and watched, the blood fell, drop by drop not trickle by trickle...she watched the crimson fall onto the snow-white silk.
A spell in-itself began to form, no intention to mark it...an incantation time-worn, story-formed fell from her lips
I wish I had a daughter, she murmured out loud I would give every drop of blood I ever shed for a daughter,
Her tears added to the viscous mix...Three ravens watched, 3 for a girl, the magic grew
She wished as Queens did or so it's said for a daughter with hair like the raven's wing, red lips like blood and skin as soft as silk...
A rustling like a whisper of feathers drew her attention away from the window and her work
She turned to look to the back of the room
From out of the corner stepped a woman as old as time
Her long grey hair, like feathers stretched down her back, each filament lifting like a line catching a bird in flight.
'A daughter you will receive but your sons must pay the price, as 12 years pass the bill will need reckoning' the woman muttered, her voice crackling like eggshell, with lack of use
The Queen baffled for a moment, started to ask for clarification, fearing for her sons, she tried to retract her wishes, 'a moments dream' she begged.
But the only reply the grey-haired woman gave was that once the blood had spilt and the feather had fallen it would take much more than words alone to change the future.
She faded like cobwebs back into the corners and search as she might the Queen couldn't find more than a long grey feather at the edge of the room.
As she stumbled down the stairs to find her sons she trembled as she clung to her husband in the night not wanting to say out loud what had happened in the tower.
As she waited and watched a few weeks later sensing a new baby started to grow.
As nine months passed and a daughter was born, she watched for the grey-haired woman, amongst the dust and the shadows, but she never saw her again.
The princess was born and everyone was overjoyed, her brothers loved her, playing with her, singing rhymes, picking her up by her chubby baby arms...and the princess laughed and gurgled and grew and loved them more.
And so time passed, the queen confided in the king her fears of the woman and the future of their sons, together they hatched a plan to keep the young men safe.
As the daughter reached her twelfth birthday the princes were ushered to the safest room of the palace one window too high for any man to reach, a strong oak door, rowan berries for protection draped over the lintel, the king and queen sat waiting for the midnight hour to strike...watching the pendulum slide across the clock case, the hours tick by, every breath of wind made them shiver, an owl call spoke of death, every rustle every creak was a cold hand sliding in to twist the air, contort and harm.
The night passed in breath, out breath, in breath and beyond...
As midnight struck it seemed as if the sons had escaped harm, the daughter safely sleeping in her silk covered bed, was awoken by a draft as wings passed her window, as the eerie cry of swans trickled into her dreams, as downstairs her parents unlocked the oak door and found the high window ajar, their sons gone, a solitary grey feather lying on the floor.
The palace went into a state of shock and fear...the princess begged her mother, asking time after time what had happened to her brothers...the years went by and the truth was told bit by bit she heard the story, stroked the feather...all that now remained.
As she reached an age where she could make up her own mind, fend for herself, beyond her parent's control, she insisted and cajoled reasoning with the hurt shadows of her father and mother, asking again and again for their permission to go in search of her brothers.
There is an age children reach when you can advise and suggest but no longer control.
So eventually they gave their blessing and she left to track to find to free, to seek her brothers.
She travelled finding no trace for month upon month, eventually coming to a lake on the very edge of the kingdom.
The night was coming and she made her camp...something here was significant she needed daylight to search by, not a night full of haunting cries and gelid trees.
At the first light of day she ventured into the trees looking for a sign, evidence of life...
Finding a hut of twigs and moss, domed and rough at the edge of the lake, she felt fear crystalise in her veins, the door revealed a woman, older than time, hair-like long grey feathers stretching down her back, strands jerking like line caught birds trying to fly.
The princess asked for news of her brothers and was told to cast her eyes to the lake.
There graceful, 7 proud swans, gliding across the water...like filament clad ghosts, heart crested wings made her heart cry... her brothers...an enchantment surely, no doubt.
She looked to the woman a wise woman, no doubt, there must be a way she mouthed a way to help, it was her fault ...she should be able to repay, restore...
There was way... the woman murmured...
the girl must gather nettles, and weave and sew, create 7 shirts, one for each brother, hand stitch each one, but as she did so, for as long as it took, forever if need be, she must not utter a single word: no word, no whisper, no cry, no call, no shout, no song, no laugh...
As the girl went to ask more the woman seemed to melt away like sea haar on a winter morning.
She turned not daring to speak another word and made her way down to the edge of the lake...as she did, the swans sailed across, wings arched, recognising their sister. they gathered around her on the shore, sheltering her with their wings, watching their bird eyes glinting as she stripped and soaked wove and formed every nettle she could find into a cloth, small but strong, as the afternoon grew grey and she dozed they gathered the fabric around their sister and holding her as if in a net took to the air flying across the vast lake to the land on the distant shore. Where as the girl awoke from a restless sleep dreaming of rustling feathers and currents of air, she discovered her beloved brothers were human once more.
they all asked her questions, but no word nor whisper did she make, they hugged her and sang to her, but she dared not cry or laugh...so they gathered around her and told their tale, their transformation into swans, how every evening they flew from their own land back to this , then they became men once more, but unable to break the enchantment they flew away again at first light, to this land across the lake, where they slept exhausted by their constant flight waiting for light and feathers to grow as day broke watching for a time shift a crack of light a change of events a sign
She listened but made no sound, hands moving over nettle fibres weaving all the while....
And there she stayed guarded by her swan brothers mute to the world, gathering armful of nettles that bit and stung, raising florid weals on her hands and arms, but she never complained, never spoke, or cried out, never whispered or wept, silently sewing.
Each day as light dawned her brothers in their enchanted form took to the wing and flew...and she wandered wherever the weeds lead her, when she'd walked as far as she could she would sit silently weaving and sewing and as the weeks and months went by the pile of nettle shirts started to grow...
But as she sat and sewed she was watched; someone had seen her and been taken by her beauty and the intelligence in her eyes, her perseverance had struck the heart of the king's son, this strange girl on the edge of his land seemed to have laid a hand on his soul.
The days went by and he couldn't stop thinking about her eventually he went and tried to persuade her to move away from the lake-side hut...to come and live in his palace, get to know him...but she wouldn't whisper or talk, laugh or argue...explain or engage, she just kept weaving and sewing, her hands course and scarred by the stings...
The prince kept dreaming and eventually he went and gathered the girl up, dismayed as she stayed mute...bidding his men to carefully carry all her handiwork to the castle...not wanting to disrupt the girl from her task, but sure she was alone and uncared for, wishing to make her comfortable...and she unable to explain.
So to the palace, there she sat in a golden room, weaving and sewing with no whisper or sound, no words or song came from her lips, never laughing or crying like her tongue was cut...never singing or weakening just weaving and sewing, stitch after stitch, needle sharp...razors edge.
But one figure did not marvel at her stoic sewing, one body loathed and hated, one person, calculating cold, angered and incensed...her son had fallen for a poor idiot mute, the queen raged in her room, her son had been taken advantage of, she suspected a spell..well versed was the queen in magic and mayhem, chaos and conjuring....
She hated the girl and tried everything in her power to make her son see the worst in her, dosing him with Chasteberry to ensure his intention wasn't governed by lust, trying to starve the young woman to remove her...but fortified by her nettles she kept on weaving, the queen tried dark and dreadful spells, charms and obscure talismen, carved fingers bones of the unbaptised were immersed in the princes water, giblets were strewn on the fire in the girls room, but no amount of dark or dreadful intended horrors befell the young couple, the queen started to watch over the young woman all day and all night....
The girl had harvested every nettle she could find, the season was coming to an end in a few short weeks they would all be gone, 'til Spring....there was one place she knew they grew better than any other...the pirate plant, grave robber, in the sacred hallows of the churchyard, amidst the bodies and the stones, the nettles flourished and driven by need, but never daring to go lest something made her let out a scream she now turned to the kirk as night fell, followed by the queen, evil intent uppermost in her mind.
Now in those days in that land it was said that only one type of creature circled the homes of the dead at night...the real witches, a coven's work it was claimed, was to grab macabre souvenirs, foul fragments of corpses to aid and power ill deeds....witches were claimed by many to cannibalise, gather round freshly dug graves as the stars twinkled overhead....Now silently the girl haunted the kirk-yard, gathering armfuls of the iron-rich plants...as the witches circled widdershins and her prince's mother kept watch...
The first branch had been laid, the pyre was now being built.
'Witches must be burnt, must be burnt and all their handiwork must be taken with them', the mother screamed, it was the only way to beat her sons affliction, the witch-pricker was called a man well versed in the piercing of skin, as he stabbed with his needle still the girl didn't cry out, still her hands worked over her nettles, no whisper, or sigh, no word, or utterance, sewing quickly, nearing the end.
But the witch pricker knew his job, in the queens pay he took her silence for a confession and bid her be burnt,
The fire was built, she kept on weaving and sewing, one shirt left to go...only one remained.
As she was sent to the stake her nettle shirts went too, no one dared touch them, so they let her carry her own handiwork, no one would touch a witch so she was not bound but encaged, her hands still moving as she hastily sewed the last sleeve on the last shirt.
Her prince cried out as his mothers guards held him back, screaming for her to state her innocence making his mother forced to prove her demonically possessed before the pyre could be lit....but as the flames licked up her ankles, the chill coursing up her legs as the flesh burnt...sweet smelling, as she lifted the shirts higher.
Then that rustle of feathers that familiar breeze as she slipped from consciousness...roused by the sense her brothers flew near, she saw the swans circling...a last chance...she threw each shirt and they slipped over the shimmering birds necks...each finding their mark...as the flames lept higher she found her voice and screamed to the man she now loved, protesting her innocence...the presence of the 7 missing princes from a land not here but not so far, testified to her claims, she was rescued as the flames blackened her thighs...
But as she was lifted from the flames, one of the nettle shirts the last she'd made...started to tear, the sleeve of the youngest brothers shirt fell quite away, leaving him with a swans wing...a memory of the enchantment forever after.
The brothers and their sister returned to their kingdom, joy returning to the land...the princess and the prince who'd watched her and fallen in love, of course were finally wed...and his mother? What you can't guess?
But surely you know what happened to witches in those days?
This version Amanda Edmiston 2014
Once upon a time, a long time ago, there lived a young man, named Ail, he was a very poor young man, with no more to show for life than his croft; and a small rocky poor piece of land that was too.
He might have been poor, but Ail was hard working and kind hearted, always willing to lend a hand, and despite the soil poor, stone rich, nature of his croft, he worked hard enough so that he managed to grow a few cabbages here and there amongst the rocks and though they were small and funny looking they were tasty enough and he was always happy to share them with anyone who asked. But however hard he tried and whatever he did he couldn't get another type of fruit or vegetable to thrive.
He managed to get by, mainly by going into the village and swapping a cabbage here and there, or helping with some heavy work, and those that knew him would give him a few potatoes or a piece of bacon, an onion or two or a couple of eggs.
But finally February came round, a dark poor month, following a cold hard winter, and try as he might no one had a morsel to spare and he had but a couple of cabbages left, so he made a small fire and patiently boiled up a cabbage soup and hoped the spring would come soon.
He'd just poured his soup into a bowl when he heard a quiet tap at the croft door, wondering who could be out on such a cold dark night he opened the door to find an elderly woman stood with a thin shawl but bright questioning eyes.
'Young man', she said, 'I'm sorry to bother you this dark cold night, but could you let me have a warm at your fire, for I am frozen and hungry and have a long way to travel'
Ail ushered the woman in and showing her to his seat by the fire he put his meagre bowl of cabbage soup into her hands and explained he had nothing better to offer her, but would be delighted if she shared his meal.
The woman's eyes twinkled, as she warmed her hands and ate her soup, then having nothing else to repay him with she told him a tale of lands far away, in the warm summer sun.
The next morning when Ail awoke, he was surprised to find that the old woman had gone despite it being so early; the first fingers of dawn could just be seen creeping up in the east. He was even more surprised that despite having given away his meal the night before, that he felt well and full up, as if the story itself had fed him.
Whats more when he went out into his garden he found that next to the meagre cabbages and appearing to already be flourishing were the potato plants he'd given up on a week or so before.
Maybe the barrow of compost his neighbour had gifted had finally done the trick, maybe the nights had not been as cold as he'd thought...but it looked like somehow his hard work had paid off ...just a wee bit.
With a warm glow inside and a cold cabbage under one arm Ail set off to his neighbour's to see if he could swap it for an armful of straw to keep his new plants snug.
The month drew on, March arrived ...in like a lion, the gales blew laden with the nip of the north wind, branches fell from trees and a warm fire blazed in the hearth, but Spring was no where in sight and there were only two cabbages left and the potatoes were very small, once more Ail settled in for the hungry few weeks ahead.
One night as he built up his fire and listened to the storms howl, he heard once again a tap at the door and wondered who it could be on a wild blustery night and was astonished to find the woman once more on her doorstep, her thin shawl was maybe a little more worn but she was not quite as ancient as he had remembered, again she asked for a moment to warm herself at his fire and smiling at the memory of her stories and concerned she might blow away so thin and wispy did she seem he ushered her in towards his seat by the fire and poured her a bowl of his watery cabbage stew, apologising for it's meanness.
Smiling, she ate, the colour returning to her cheeks and as she grew warmer she started to tell poems, poems of length and beauty, poems of warm spring mornings, of flourishing gardens and meadows full of flowers. Ail fell asleep with pictures painted in his dreams.
In the morning as before he awoke feeling uplifted and positive, heartened and full of life, but found the woman gone.
Upon venturing into his garden to view the damage left by the storm, he found the weather had finally lifted, a pale sun shone through dancing clouds, he cleared his garden and felt an sense of positivity, going to his kitchen he fetched some carrot seeds stored away after last years failed attempts to get them to grow, carefully he cleared the ground and planted. Over the coming days as he tended them they began to thrive and seemed to be doing better than he could have ever expected.
By the end of April he had a warm carrot and potato soup on a night and had enough carrots to swap with the miller for flour to make a delicious carrot filled Crecy pie.
He was overjoyed when one rainy April night as the showers became torrents, he heard the tap tap tap of the woman's knock at his cottage door. Now he had more than meagre soup to offer her as she dried sitting at her place by the fire and this time as she dried , he noticed how well she looked and how she now seemed to have ease in her movements. As she ate she started to hum, a beautiful magical tune full of birdsong and summer warmth, of picnics and salad days, but once more he fell asleep and once more in the morning she was gone.
As May started warm and light, he successfully grew spring greens, dark and full of minerals after her visit in June and her stories of late evening sunlight and tall growing beanstalks of rebellious boys and disgruntled giants, he found beans now grew aplenty in his garden ...now blossoming with color.
July brought songs, celery and lettuce, August poems, onions and plums, September's tales of giant turnips and apples with hidden stars inside saw the woman's hair looking curiously red where before it had been white...and in the morning's warmth saw apples grow on the barren tree by the door and root vegetables start to swell.
Every month she visited just once, each time he made her a meal, each time she seemed bonnier and younger than he remembered her eyes twinkling as she regaled him with tales and verse, melodious songs and legends full of wonder and each time his garden flourished a little more.
October saw swedes, November creamy white parsnips, Decembers frosts brought sprouts through til January, when he got by on his harvest. 'Til February returned harsh and icy once more....and worse still word came to the village that trouble was afoot in neighboring lands, armies were marching. The villagers waited fearful and cold and the armies did come, clearing each home they found of provisions, no one's stores were safe.
Ail wept as he watched them take his carefully stored and preserved crops, spilling the seeds he kept for next year, but he knew he could not stop them and that hard work would replace them, he just had to manage for a few more weeks. So he watched and subsisted, listening for the woman's knock, craving her lilting voice her songs and her stories to take his mind off the gnawing hunger, but ashamed that he had nothing to offer her.
When she finally came he was building up a cosy fire and singing a song he had learnt as a boy, the tears rolled down his face as explained he had nothing to offer her, only the warmth of his fire and this song he had remembered "Only a song, but I will gift it to you and it's sung from my heart' he murmured. As he looked into her face he was struck by her beauty, how interesting and alive she looked, she smiled and held out her hand as she took her place by the fire. 'I would love to hear your song' she said.
Now he was more than a year older, and she more than a year younger, the garden would grow and flourish and a song from the heart can be a magical thing.
Needless to say the woman was never cold and hungry again and Ail was never short of a story or a warm arm.... (c) Amanda Edmiston 2013
Herbal Magic and Potent Potions

Frankincense and Myrrh~a Phoenix Story
I have always loved a book full of magic.
For National Storytelling Week last year, I was traveling to schools and venues across the UK sharing my 'Herbal Magic and Potent Potions' sessions...a mixture of stories, history, facts and concoctions that explore the legends in some of our favourite magical books.
We all love stories that draw you through papery doors into enchanted worlds, worlds a little like our own but where spells can be cast. Where not everything is as it seems, where a twinkle, a sparkle, a charm or a herbal potion could lead to the start of a magical adventure.
Even grown-ups enjoy an adventure full of fantastical animals and hidden pathways.
I confess I'm happiest when the lines between reality and stories are blurred.
I love it when life is like a storybook, full of exciting challenges and amazing magic, so I guess it maybe isn't so very strange that I became a storyteller! Putting to good use the hours I spent vanishing into books, learning legends and imagining unusual parallel worlds.
One of the first stories I told as a professional storyteller, that I still tell today, is the Egyptian legend of the Phoenix (also known as the Bennu), the fiery bird who lived forever.
A golden bird capable of building itself a nest using aromatic bark from spice trees, then forming an egg made from precious drops of resin collected from the bitter Myrrh and scented Frankincense, in order to renew itself.
The legend goes that the sun created the Phoenix to sing its praises, which the splendid bird did.
In return for all its hard work, the sun rewards the Phoenix with the promise of eternal life.
The Phoenix flew from the deserts in the south to the icy mountains of the north, singing it's glorious song to the sun.
It flew for 500 years and it's stories flew with it.
If you listen to tales of the Firebird from Russia of the Chinese Fenghuang or the Hindu Garuda you cannot fail to spot the legend of the Phoenix carrying its story around the world.
However after 500 years the Phoenix, understandably grew tired, its feathers have lost their lustre, it's voice sounded croaky and it felt let down by the sun, 'Surely...' it cried '...immortality should be more than this?'
The beautiful bird rustles the last bit of energy from its wings and lifts up it's head to sing one more time, weaving words into it's tune: begging the sun to return its strength and vigour.
The sun hears its song and tells the Phoenix to gather it's favourite barks and spices, sweet, balancing cinnamon and cheering cassia then bids it to build a nest. Then it commands the Phoenix to collect myrrh and frankincense and roll itself a resinous egg and sit atop the scented stack.
As the bird does so the clouds disperse across the sky and the sun blazes down and in a puff of smoke, the nest becomes a pyre: alight and fiery, burning the Phoenix to a powdery ash. As the ash blows across the egg, the resin cracks open and a new Phoenix, a tiny miniature version of its old self, fresh and renewed full of energy, quickly growing into adulthood, ready to sing for another 500 years.
And so the story goes on, every 500 years Phoenix is restored, ready to sing the praises of the sun.
I've always loved figuring out a mystery woven in amongst magical stories and enchanted worlds and one of the things I also love doing is spotting the origins of stories.
Many of the worlds favourite books weave together ancient legends, younger listeners love spotting the facts behind Fawkes, J.K. Rowlings Phoenix emerging in an ancient myth, in this one.
I love how these stories when retold in Harry Potter or brought to life by a storyteller can interest and inspire new audiences.
I also love how the grains of truth about the plants and herbs I find so fascinating creep into legends and myths. As many a fan of restorative face creams will tell you: Frankincense has incredible powers to restore and renew aging skin. Traditional Ayurvedic medicine practitioners in India will tell you that cinnamon is very good for many of the diseases of the body associated with aging and Myrrh? well, research is currently being done into myrrhs potential to encourage damaged cell renewal.
Just a story or a bit of real magic?
A bit of both, a way of passing on the knowledge we now associate with scientific research through stories and folklore. A magical way of exploring the effects and use of plants we have used for thousands of years.
Amanda Edmiston 2018
A Rose Called Honour: A Mermaid's Tale
Last week saw #WorldOceansDay and I was reflecting on several of my sea-themed stories to share with you, one is being published in the 2020 Earthpathways Diary so I won't share it again here, my other favourite I love to tell and is joining a collection of stories I'm sharing for The Very Curious Herbal so I'll hold onto it for a few more months, then I rediscovered this story: A Rose Called Honour. I wrote it a few years ago now, inspired in part by a white rose called, oddly enough, Honour and tying in with some of the meaning of the rose and its medicinal use as a heart-healing tonic.
The story is based on a familiar mermaid folktale, one that exists in many cultures in various forms and ties in elements of the lore around mermaids and the sea, so pour yourself a cup of rose tea and I hope you enjoy the story!
The Scots called them Selkie and claimed they hid their suede soft pelts amidst the stones of the shoreline in order to take on human form and steal the people made of earth and fire and take them down to their kelp lined caverns at deep-sea depths. The Irish spoke of Merrow women leading men to dwell forever in enchantment, embolic, immersed, beneath saline seas. The ancient Greeks told tales of Aphrodite's beauty as she stepped from the sea.
Indeed, from Atargatis of ancient Assyria to Loa la Sirena of Haiti mermaid tales of soul stealing, iridescent beauty, charmed voices, and the need to seek the companionship of earthly folk, roll around the world like tidal waters shoreward bound.
But this is what I heard, this is what I learned as it was carried by the water falling as part of its cyclical journey, water that knows, water that holds memories, unseen yet treasured, there to be felt by those free enough to allow themselves to hear. Water that fell where the mermaid queen, seductive and strong had sat watching a battle unfold, water that as it fell where she had sat continued its murmuring telling the stories, of that maligned mermaid Queen of Scotland, of Selkies, of beauty, ancient goddesses, soul stealers, Sirenia and of Aphrodite...
I heard it from the rain as it fell and from the water that flowed and this is what I heard:
Her kind had been cursed, reviled, and had taken to gathering souls, and Mira had watched. Her kind had sought the warmth of the earth but had stayed hidden through fear and had dashed its heart into iodine waves. Mira alone kept to the tides and waited for the time when she would reach an age when she felt her own soul call her, her promised elusive soul and she would take to the land, as her kind must.
Then she would walk out across the snow white, quartz sand of the shore to seek her soul in the only place she knew where to look: amongst the fire-hearted, fire-haired men who stood upon the earth.
Her soulless demise clawed at her skin, leaving finger shadows behind, dawn saw her hide her skin, and she stepped onto the land to seek her lover.
A strong man, broad-shouldered, soil scented, brave of heart, full of flames, a man with a soul she would be proud to call her own. Seduction was sweet, tender as petals, fragrant as summer, the call to the sea as sharp as a thorn. The pair were wed, living happily on the land as the legends dictate.
But eventually the time came, as she had known it must, when the cold wind bore down on her, dragging her body to ice and her thoughts to the sea. She still needed two things to fulfill her destiny, her skin and his soul.
He held her in his arms as the pair scoured the shore for her skin, and as the waves caught at her hems, she felt something new, something attached to this raw emotion, attached to this love he spoke of, a feeling pure, untainted like the crystalline quartz of the shore, an insight into honour; she could not take his soul...
Her time had come, she slipped from his arms, as brine, unbidden, coated her limbs, his sight blinded as the winds whipped and the waves broke, she dissolved, and was gone As the white foam touched the shore he did not glance at the grains beneath his feet, did not see the significance of the shoots that grew where his love once stood, but travelled on, searching: 'Mira' he called, and the gulls called back, 'Mira' echoed the Ravens, 'Mira' her voice calling from a spiraling shell. 'Mira' they mocked, on and on he travelled, foot-sore and world-weary, 'til the spiral he followed drew him back to the place they had stood. Marked now by a love sweet flower, where the foam from her body had rooted and grown, where her love and honour had transformed into a white rose, and then he understood, and wept, tears as salt as the sea, soul rich, redolent with passion and promise, his body now broken, uplifted and taken by the sea, but where the blood from his feet now marked the sands and his tears had fallen beside the scent of his love's rose, a new flower grew; dark; as intense as his woman and as red as his blood, love and honour captured in tannic beauty. (c) Amanda Edmiston 2013
Queen Annes Lace and Wild Carrots

A little taste of a bespoke Botanica Fabula workshop for a 16th century Scottish garden...
A beautiful lace-like nest adorns a plant which could potentially be one of our most legendary poisons.
Double, double toil and trouble;
Fire burn and cauldron bubble.
Scale of dragon, tooth of wolf,
Witches' mummy, maw and gulf
Of the ravin'd salt-sea shark,
Root of hemlock digg'd i' the dark,
But fortunately for today's story this is not Hemlock...
Wild carrot is prettier somehow if not one that should be foraged with a cavalier attitude.
Its twisted root does smell like carrot… but is maybe still not one I encourage people to casually eat in a Botanica Fabula workshop…after all you know what happened to Socrates!
What? You don't!
Ah well, you'll have to come along to a workshop and I'll tell you the story!
Wild Carrot Flower is also often called Queen Anne's Lace, it fills several of the parterre areas of the 17th century garden I created this workshop specifically for.
In the years which followed the creation of the garden, this would have still been a familiar vegetable, a vital component of the kitchen garden and self-seeding hero like all this family of plants.
There are several versions to the tale of how wild carrots came to be given the name Queen Annes Lace, some say it is so called because one tiny purplish floret in the centre is the queen. The white florets are her lace collar.
Another version describes Queen Anne of England (1655-1714), as pricking her finger while making lace, staining it with blood. The magical element in a wish for a baby daughter maybe?
If you look closely, you'll notice that each large "flower" has many small white florets with a reddish/purple dot in the middle.
But English botanist Geoffrey Grigson suggests that the name of the plant comes not from a Queen of England but from Saint Anne, the mother of the Virgin Mary and the patron saint of lacemakers...
A final story about the origin of the name claims when the future Queen Anne arrived from Denmark to become the queen of King James VI of Scotland, wild carrot was still a novelty in the royal gardens. The legend states that Queen Anne challenged the ladies in waiting to a contest to see who could produce a pattern of lace as fine and lovely as the flower of the wild carrot. The ladies knew that no one could rival the queen's handiwork so it became a triumph for Anne!
Alongside the Wild Carrots found growing in this garden, research records show that yellow carrots were also available in Scotland in 1691. I weave some advice into the session, interesting words from one of the first English herbal writers Richard Bankes who in 1525 wrote:
"Carut
This herbe is called Carut, this herbe hath leaves somewhat like to fenel wyth a longe stalke and a round seede more than parsnep seede.
The vertue of this herbe is to destroy evel windes and the coughe, and it is good for the tretie and for bytinge of venemous bestes."
Now I do like to have some fun during a workshop and I don't mind a legend about venomous beasts at any time, but I didn't fancy getting bitten by one to try out the efficacy of a carrot cure…
…but one or two of the folk in the group had a cough.
So we concocted one of my favourites: a late 17th century recipe for carrot cough syrup!
Carrot and sugar…it wouldn't have been within the budget of many in those days but sugar was held up by many to have health benefits in those days
"what would preserve apples and plums will also preserve liver and lungs".
Taken from A Vindication of Sugar a page of which can be seen above with more available for folks hoping to find a outlet for their sweet tooth here: http://www.bl.uk/learning/timeline/item126682.html

I'd also found reference to garlic syrup being used against cholera in the garden's medical records, from the days when the building adjacent to it was a cholera hospital... Garlic with its great antibiotic properties may well be useful in the face of a cold too…so we made that one as well!
One of the great bits of modern folklore is still widely believed…one of the young women in the group told us how her Granny had insisted she eat carrots regularly as 'carrots help you see in the dark'.
I briefly tell the story of the WWII Dr. Carrot campaign but added that despite recent cynicism carrots are a good source of vitamin A which is indeed useful for sight…the rather splendid Carrot Museum website has a great detailed page on that here: http://www.carrotmuseum.co.uk/ww2seeinthedark.html
Whilst our carrot syrup potentised, ready to sip before the workshop finished, we moved on to the graceful blue beds of lavender, scented pillows, tales of love, dreams and bawdy 17th century songs beckoned!
If you'd like to join Amanda for her next journey into a magical herbal garden then step over the flower bed and join her facebook group:
https://www.facebook.com/groups/121634061947015/
where her project revealing the verdant 18th century world of Elizabeth Blackwell, creator of A Curious Herbal will be played out. #CuriousHerbal

An original folktale 'mended' from fragments of stories, legends and herbal folklore, about a flower it may be useful to have to hand as May begins: the time of Walpurgisnacht (formerly Hexennacht when the witches flew until a nun from Devon trained in the use of herbs and medicines stopped by and sorted it all out), and Scottish fair folk step from liminal places to tempt away mortals.
This plant was once associated with warding off the malevolent minded at the start of Summer in Germany, although you'll have to wait 'til Midsummer to find it in Scotland, this is the story of the plant known as 'Chase the Devil'.
Once upon a time, before medical notes; before research papers were funded; before mood swings were medicated; when plants grew unhindered by commerce. When every village had a woman who knew, who lived outside, apart, but essential, an anchor, a go-to for problems chronic or transient alike. There lived a young man strong of heart, brave and steadfast, with foresight in his eyes and love in his breast.
A young man who awoke from a swirling dream of darkness and sorrow. An awakening like no other; an awakening full of dread and fear, his body was weighted, leaden; his skin ashen: timeworn and desolate. He raised his head but could not open his eyes for slow meaningless weeping, his throat wished to retch, his mind a blank. His mother at first concerned could find no physical ill, by turn fearful then infuriated, she wracked her mind for the source of his melancholy, but none could she find. Indeed every time she entered and left his presence she swore she heard not her son's derelict moans but a low growly chortle. Was he laughing despite his pallor of misery? She searched and sought for another explanation for the eerie noise. But only the young man himself could see the host of that tonal sound so resonant with despair bound in a guttural laugh, and his embracing misery did not give him the chance to articulate what he saw:.....A huge black dog, fed daily by its master...
...Satan himself, fed daily on a meal of the young man's joy and happiness.
Weeks passed, as midsummer arrived his mother still finding no answer, sought the wise woman who lived by the water high on the heath near the village's edge. The woman came at the mother's beckoning, bringing her basket of freshly picked herbs with her. On finding the poor youth still bound to his bed by an unseen force, pale, shaking, and mournful, she rubbed her eyes with the dew from the plants in her basket and using her wits to look deeper into the space around him, she slowly came to see the glowering shape of the devil's dog, pinning the young mans feet to the iron of his bedstead, growling its ominous gloom-laden chuckle.
The woman acted swiftly sensing the arrival of greater evil, grasping the yellow flower of the 'witches herb' and stuffing it into the slack
open mouth of the youth just as the dog's master appeared. On seeing the woman's work the devil was possessed with a fury, a tumultuous rage. Throwing the dog to one side, and brandishing his pitchfork, the devil proceeded to stab and mutilate the leaves of the plant, and each perforation he made oozed with the blood of St John, the blood drawn when Herod separated the baptist's head from his body and blamed the behest of Salome (a lass I'd like to suggest who didn't really need her suggestions taking to seriously but probably just needed some counselling...I digress...). The blood healed the plant allowing no harm to be done but sent a shiver like a shock right down the shaft of Satan's pitchfork and shaking the very will of the devil, who followed by his dog disappeared back to his fiery domain.
In no time at all, after drinking an infusion of his herbal saviour the young man's sunny disposition returned and forever after 'the witches herb' was known as St Johns Wort
or Chase the devil!
(c) Amanda Edmiston 2012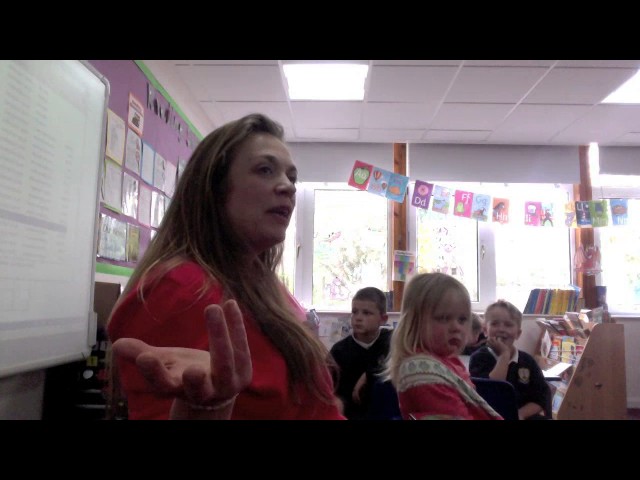 Orchard Princess for Apple Wassailing Day
"Apple tree, apple tree we all come to wassail thee,
Bear this year and next year to bloom and blow,
Hat fulls, cap fulls, three-cornered sacks fills…"
Traditional Apple wassailing song
Britain has a wealth of folkloric customs, regional stories and traditional songs to accompany them. Apple Wassailing a form of paying respect to the orchard and bringing good fortune to the following year's harvest is a tradition which started in the South-west of England the counties with a long history of apple growing and cider making; Somerset, Gloucester and Herefordshire. But this rather jolly festival noisily celebrating one of this island's best-loved crops has now spread with the growth of community orchards across the UK and beyond.
To celebrate one school's recent tree planting and research into their local community in December 2017, building up to Apple Wassailing Day often held on 'Old Twelvey' or Old twelfth night: the 17th of January, I shared the story of The Orchard Princess, which you can watch me tell to one group in the film.
The story is my own version of Jane Ray's beautiful picture book 'The Apple Tree Princess', which itself is a familiar one drawing on traditional tales such as 'Better than Salt', a recognisable element of Shakespeare's King Lear.
It tells of a community brought together by an orchard and even in this short sweet version of the workshop with a younger audience is accompanied by the real scent of meadow rain, a gust of spice scented wind from the four corners of the world, a sparkle of citrine hued sunlight and a seed for every child to take away and plant ~definitely a needed bit of magic to bring forth the start of the Spring on a chill January afternoon. I've told the story to groups in museums and botanic gardens and the little hint of enchantment seems to appeal to groups of all ages.
The Pechs of Ruglen, how herbs help solve mysteries!
History books state that Glasgow was once the smaller, less significant neighbour of the more important royal burgh of Rutherglen, once the site of not one but two castles.
'Ruglen' folk were said to be hardworking, ingenious and highly skilled builders.
So when a group of architects were commissioned to build a new magnificent cathedral dedicated to St Kentigern in Glasgow, they chose to stay in Rutherglen whilst the work was taking place.
Every night they would lay the plans out on the table of their tavern room.
Every day they watched the work take place, far too slowly for the forthcoming weather, far too slowly for the team to receive their commission.
The whole project was at the point of failing, existing walls destroyed by the weather before they could grow to protect themselves.
If the building stopped, then the beautiful cathedral would not be built, but worse still, the hard working men would not be paid, the builders families would not be fed, hundreds of people from Rutherglen were looking to this project for a livelihood the homes, work, security and care that the cathedral would bring and the architects would fall from favour.
Then something strange started to happen.
Every morning as the architects arrived on site they were met by new walls. Astonishingly well crafted, robust walls, built in such a way that they could withstand any weather.
The craftsmen on site: builders, masons and carpenters alike were baffled, this work was not theirs but complimented it perfectly. Rumours started to travel around Glasgow and Rutherglen: it was claimed there was magic at work.
A young lad just ten years old was paid to keep watch, night after night he sat with a bowl of porridge, grew sleepy, snoozed a bit, but did his best to keep watch, but every morning he had nothing to report.
Then one evening his mother replaced his evening bowl of oats with a cup of nettle soup, flavoured with homegrown kale, leeks and a sprig of Rosemary, there to remember, the next morning after a night-time spent alert and observant, the boy gave an incredible account of small blue men, trooping out of tunnels, carrying stones bigger than could be dragged by a team of horses.
Small blue men who built quickly he said, with an uncommon skill, who as the first sliver of sunrise appeared, vanished back into the tunnels they'd come from.
When the young lad told what he'd seen everyone laughed, until he told his tale to the oldest of the architects, an elderly gentleman who now sat alongside his colleagues just listening and advising, his experience highly valued.
Turning to the laughing group he told them to wait and watch for themselves, the lad he said had described the pechs perfectly. The pechs were he claimed an ancient race, part people of ancient times, part fairy folk, but they were said to have the strength of twenty men and be skilled craftsmen.
Later that day the minister of the church in Rutherglen, added credibility to the story, saying that the pechs were fond of god as well as green spaces and even had one of their many tunnels leading from his own church going deep below the Clyde to the sight of the burgeoning cathedral in order to help build it.
Stories grew as stories do, giving folks something different to talk about, a chance to speculate and add details of their own.
Eventually the cathedral was built and the stories settled, resting, as stories do.
Tunnel mouths were found in Rutherglen, mostly in quiet green spaces and some of the older folk said they might be the homes of the pechs, but these were dismissed as grandparent's stories to amuse the children, the tunnel mouths were mine workings, reasoned the lovers of logic.
But then a small tunnel no more then 5 feet high was found not far from the site of Glasgow cathedral and some people started to wonder if the old stories may have a grain of truth, maybe the mysterious builders of the cathedral could be found.
A piper volunteered to go down and play the pipes as he went.
Soon he couldn't be heard from the Glasgow end, a burst of the pipes was said to be heard in Dalmarnock, a moan of 'I'm no gonna get oot a this place' from below the river, a plaintiff wail drifted from below the ground but no-one could say for certain where the man had gone.
Some say he was never seen again, some say his dog reappeared a few days later, shaking and hungry, but the story I like best says he was already sat in the tavern in Rutherglen by the time the party who'd sent him down in Glasgow got back home...conclusive proof of the ancient tale of pechs or maybe picts of Rutherglen building Glasgow's very own cathedral!
Now I've been told there were tunnel mouths near Overtoun park, mine workings they say, (never go down one, either way they're just not safe...) but mine workings or pechs or maybe mining folk have a bit of the hard working pech or Pictish blood in their veins and as such aren't scared of a tunnel, who knows...
What I do know is that in every story there's always a little bit of truth...and it's up to you to decide which bit is which.
this version Amanda Edmiston 2017
Adapted from 'Rambles Round Glasgow: Descriptive, Historical, and Traditional'
By Hugh MacDonald
Since I wrote this story for The Ruglen Ropewalk which can be found here: http://grow73.org/2018/05/29/the-ruglen-ropewalk/ I had a chance conversation with Donald Smith at The Scottish Storytelling Centre about research I was doing for another major project and mentioned the pechs of Rutherglen. He told me about a mission he'd undertaken years back to find an image of St Elegius for a museum...and discovered the carved rock he was looking for had lain hidden for decades in a forgotten tunnel beneath Rutherglen Parish Church...but he'd never heard the tale of the Pechs before...it turns out we could be slowly unearthing layers of a new mystery. As more reveals itself I'll keep you posted!
If you'd like to join in with more story led adventures come over to my facebook group where I share some of the secrets I unveil on my travels: https://www.facebook.com/groups/121634061947015/
Why We Need to Keep Telling Stories
I love it when people see that stories connect us like threads, interweaving between people, places and time.
I watch them as I'm revealing a story, becoming acutely aware of how valuable it is to gather up these threads and re-weave them.
I'm passionate about mending stories, dispersing them again through the fabric of peoples lives, sharing stories, listening to stories, retelling them, watching as they connect us to beautiful things, plants, the places we live and visit and the people we share these places with.

We need to allow stories to grow and be kept alive, we need to use them to help explain our land, its history and our connection to it. Stories give us words that create safe places to look at complex and changing things, they gift us resolutions and outcomes packaged in a mesmerising dream-like way, teaching us by anecdote, metaphor, and rhythm.
Even as society moves, adapts and changes it is important for people to keep discovering and learning the stories of the new places they visit, learn about the people who lived there before, feel the patterns of the land offered in the rituals, folklore, and legends that places hold.
Stories used in this way gift us greater understanding, encourage empathy, respect, and consideration, they nourish us and we learn to understand how to value places, each other the land we live in.
Alternatively, a lost story can become like a frayed end, leaving things to unravel around the place it once sat, easily disconnecting its place in the pattern, disconnecting it from the fabric of our lives.
Holes then occur. People are left feeling slightly torn, less robust. The fabric and our lives become more fragile, easier to rend.
When we forget a story or displace people: essentially shifting their stories without valuing them, sharing them and threading them back into the weft - we can cause a schism. Valuing these stories and the people who tell them makes us all stronger.
Many things cause disconnection and a sense of loss, but one thing that's often forgotten when this is analysed is the loss of stories.

As a storyteller I often work in places where stories have been lost, sometimes I can catch their threads before they disappear completely, places where castles have been demolished and replaced by factories, people have been displaced and a diaspora created…stories altering to become romantic ideals sometimes with truth and lessons lost, or they can change history into something near myth, stories evolve.

New folk may move in to work in the factories.
At the touch of a dial manufacturing changes, life is altered again, the factories close, homes demolished, replaced by new housing: the society created by the housing is demolished and separated, the stories are dispersed once again.
Grandparents living elsewhere can't offer daily reminiscences about childhood games and parks, the myths and stories stop evolving.

Working lives change once more, the old becomes forgotten, devalued. If people forget to swap stories, they can forget to connect and forget to value one another.
If stories are told and shared we create new bonds, if we develop a modern mythology together we can create new friends, people understand and value the old and common ground is shared.
The stories of the place , it's lore and rituals are shared, adapting organically to new growth, offering nourishment and connection between people, times and places, a commonality is developed, allowing growth, connection and harmony, without forgetting lessons learnt before.

So how do we put this into practice?
We talk, we share stories, anecdotes and memories. We share them through art, conversation, recipes and creative storytelling. We take into consideration different people, different forms: incorporating art and experience to create a multidimensional storytelling practice becomes a valuable way of creating connections.
A drawing or incredible sculpture may help to reveal a story, a life, a place, for one person; a chat over tea and home-made cake will work better for others.
Stories can be told to start a conversation or can be carried between people, collecting from one group-sharing with another.
Stories can be shared and carried between ages, between social demographics, between cultures and countries, stories allow people to see the connections, making the threads visible, the pathways light up, we understand each other and start to know and respect the land we inhabit, feel it's pulse and rhythms through stories.
By allowing them to grow, change, be told orally, rather than encapsulating them in the static written word where they are preserved but risk losing their vitality and relevance, we can ensure they continue to meet our changing needs and expectations.
Stories, like the land and the people, need to live, adapt and change, be shared and cared for, rewoven and re-told.
Stories of all kinds myths, legends, anecdotes, fact and fiction, fairy tale or oral tradition are in our cells and the microcosms that make up our environment, they make us who we are and they make the fabric of the place we live.

Click here a closer look at The Ruglen Ropewalk a multidimensional bespoke project for community gardening charity Grow 73, with sculptor Rob Mullholland
Amanda Edmiston 2018

A Sylvan Yule: as the sun stands still
Holly it was tinted green he was the hero.
The oak, quickly moving,
Before him, tremble heaven and earth.
A valiant door-keeper against an enemy,
from The Battle of the Trees which you can read in full here
The Book of Taliesin VIII.
The old King, in his icy, fur-trimmed frost coat sat down and yawned, straightening the wreath of Holly on his head and laying the Holly branch he'd been using as a walking stick down by his side before nodding to his brother.
The storm rattling, the sky overhead finished with a flourish of fork lightening, holly wreathes leaves acting as a conduit for electricity as it coursed through them to the leaf clad floor.
The noise rumbled round the thunder tree: the Oak king, booming like the heart he was known for.
Every few months since they'd been boys the two had tussled and play fought, arguing over whose turn it was to rule the ancient kingdom. They'd long since agreed to split the time in two and most years the jostling was amicable brotherly banter and high jinks, but some years one would be intent on finishing a course of action or just enjoying himself to much with his own brand of weather and then a sliver of reality would appear in their battles. Then icy mornings might extend into April or baking Summer afternoons would continue as the leaves gently browned. But despite this element of uncertainty as far as they could remember the ultimate outcome was the same:
Solstice would come and for a moment the sun stood still, rule would shift, a liminal space would open when the gyroscope would turn on its access and the world would readjust after just a brief moment where she appeared to court the brink.
Yule had come, the moment when the light awoke and began to make her return.
The holly kings winter cape settled and his brother's verdant sleeves trimmed with curving oak leaves draping across his shoulders rustled unbidden by any breeze as the two stood forming a magical gateway into the forest.
The brothers watched, their ancient faces wizening, becoming bark like, feet rooted as day broke, the sun come up on a new morning and the frost twinkled on the finger-like branches of the trees along the edge of the forest path.
Amanda Edmiston, Botanica Fabula 2016
In an archive in Edinburgh lie leaves of books full of land lore. Legends of place: The Dinnsenchas, they hold stories of Ireland and some pathways through Scotland's interconnected mythology, the two are not different, merely stories shared across a silver pathway of water. No boat building nation should ever argue about what is ours and what is theirs, we share our words across the tidal roads.
One of these ancient tales, shared around fires for centuries before, but written it's believed 500 years ago, tells of a magical being who arrived at Tara with a branch.
The branch bore acorns, apples, hazelnuts to feed fish that would hold all the worlds knowledge, hawthorn berries to heal hearts and Ash keys to open enchanted doorways.
As this curious figure shook the magical branch, these five trees took root across five lands, sentient arboreal guardians of place.
So as our two tree brothers the Holly and the Oak watched over the winter and the spring and the doorway to the forest, they knew that the trees each had their own tale to tell.
It is said when the walls grow thin that the trees can whisper and sing...across Northern countries many stories tell that trees whisper: 'if you care for us we'll care for you' and as far as I know this is true. Each tree has a fairy tale that you can hear if you follow that advice and have a listening ear, if you care for a tree I'll share it with you, then many trees wishes will still come true…
Amanda Edmiston 2018
A Sylvan Yule: the Heart of the Wild Wood

A look at the enchanted origins of our sumptuous festive feasting and our beautifully decorated tree.
How did the pine become covered in sparkling wonder and gifts of delight?
What do the woods say?
We'll have to go further this afore Yule night, deeper into the woods. Traversing old forgotten pathways.
Stepping round Ivy clad trunks: harboring trembling birds from the cold north wind and past the green lichen furred Oak, minding the red thorny twinings of brambles and listening to the owls hoot and call, one cries twit the other answers twoo and we find ourselves in a clearing deep in the heart of the ancient forest.
In the centre of the clearing is a small neat cottage.
And in the small cottage live a family, poor in gold but rich in love, a cottage in the heart of the wild wood. A large pot of stew simmered on a warm fire, the scent of pine resin filling the air, it's a sparse meal: a few carefully stored vegetables and a hunk each of black rye bread.
The food might be poor but it's a neat, well-loved home and the family are happy.
We watch through the veil of trees and time
The night closes in, a rich velvet starlit night and the snow is falling.
Not a sound...
Only the feather-like drifting of snow.
Softly the sense of presence, footsteps walking through the snow, a gentle tap at the larch wood door.
An old, old woman stood outside, the flakes fell around her and the cold wind blew...the family could not believe this ancient figure had travelled in this dark ominous night.
They ushered her in, apologising for the meagre meal they had share: a bowl of thin stew enriched by a warm welcome and a spot by the fire.
Despite having little to give, they welcomed her and asked her to stay out of the blizzard until she could safely continue her journey.
It was just past the longest night and the snow clouds had smothered the stars, the moon was enveloped in a diaphinous chiffon of ice and the flakes fell fast, she must stay with them.
She was given a chair by the fire, soup and bread and a role in the story they wove before bedtime and as the family made her a bed up of blankets and made their way up to the loft for the night they heard the old woman's breath deepen into sleep, followed soon by their own.
Morning was icy, bitter and chill, but the crystal tinted sun made an effort and the family rose with the bright winter light, ready to build up the fire once more.
Expecting to share their meagre breakfast with their strange visitor the children made their way down stairs to find her gone, the father rushed to the door~ surely no-one could travel in such weather?
But she wasn't in sight, not even a footprint showed where she had been, But there outside the door the pine tree at the heart of the forest now stood covered in stars, twinkling and magical like the night sky.
On the hearth sat a hearty meal and a warm loaf of bread and from that day on so the trees tell me on longest night the family received a meal and a tree covered in stars as a gift for helping a poor old woman with the last they had to share...and that so the trees say was the very first Christmas tree.
It was 1977, I held tightly to my mothers hand, the trace of perfume, white gardenia, slipped into the air every time our hands caught the edges of her coat as she hastened me up the Royal Mile.
The cobbles of Edinburgh's old town were already dusted with the first breath from the snow storm, waiting in the blanket of cloud over our heads.
I remember the old woman's face, lined, smiling as she tried to press tin foil wrapped bundles into passing peoples hands. I held out my hand as we passed, intrigued, wanting to know what they were, wanting to know why people shook their heads at her and refused the gift.
I remember the tiny white bell like flowers poking from the foil wrapped posy and my mother turning to look askingly at the woman who just smiled shook her head and said:
'be lucky little girl',
Our pathway continued across the road.
Steps tracing the edge of the pattern of cobbles my mum told me was called the heart of Mid-Lothian and marked the site of a former prison.
I shuddered and carefully avoided treading on the heart, my 8 year old imagination ran riot with visions of prisoners hearts buried beneath and I clutched my lucky heather and imagined myself protected.
I don't remember now where we were going or what happened to my lucky heather, but I do remember the legend my mother told me when I asked how come this heather wasn't purple like the flowers gracing the mountain near my Grandparents home.
And I'd love to share it with you.
Once upon a time before the mountains were carved through for roads and messages had to travel for days held in the heart of a song. There lived a kind hearted, thoughtful girl her mother had named Malvina.
She lived and breathed the messages held in a song or a story, for her father was Ossian the bard, a man whose fame as relater of legend and song travelled further then the birds in the air.
By the time Malvina was 20 she had started to write her own song from the heart and was betrothed to a heroic and just warrior named Oscar.
But times were hard, the weather harsh and survival meant fighting, fighting for food, fighting for land and battles were long and fraught with danger.
Each time she watched her beloved ride out she ached, not knowing if he would return.
Then the day came when he did not.
A messenger arrived at her fathers door, his ice cold fingers held out a brittle sprig of purple heather.
Oscar had died in battle, the flowers the messenger brought had been given to him as her man had lain broken on the battle field.
A last token of his undying love for her.
It's said that when Malvinas' tears fell onto the flowers in her hand, the Ling or Heather turned white as the snow, a final moment of love's magic and she gifted the heather this wish: 'although it is the symbol of my sorrow, may the white heather bring good fortune to all who find it'.
Now many years later I still walk up Edinburgh's Royal Mile on occasion, now clutching my own daughters hand.
The combination of stories and luck that I was given that evening many years ago seems to have left it's touch because I shall be walking that way next week, with the bundles of plants that I carry as props, on my way to share my own stories: stories of love, danger, heart-strong women and magical plants.
If you're walking that way I'd love you to join me. (c) Amanda Edmiston 2017
EARR THALMHAINN
THE YARROW-A Hero's Herb
And
SPOKEN WORDS "TALES OF THE TAIBHSEAR"
BUAINIDH mi an earr reidh, Gum bu cheinide mo chruth, Gum bu bhlathaide mo bheuil, Gum bu gheinide mo ghuth. Biodh mo ghuth mar ghath na grein, Biodh mo bheuil mar ein nan subh.
Gum bu h-eilean mi air muir, Gum bu tulach mi air tir, Gum bu reuil mi ri ra dorcha, Gum bu lorg mi dhuine cli, Leonaidh mi a h-uile duine, Cha leoin duine mi.
I WILL pluck the yarrow fair, That more benign shall be my face, That more warm shall be my lips, That more chaste shall be my speech, Be my speech the beams of the sun, Be my lips the sap of the strawberry.
May I be an isle in the sea, May I be a hill on the shore, May I be a star in waning of the moon, May I be a staff to the weak, Wound can I every man, Wound can no man me.
BUAINIDH mi an earr reidh, Gum bu treuinide mo bhas, Gum bu bhlathaide mo bheuil, Gum bu ceumaide mo chas; Gum bu h-eilean mi air muir, Gum bu carraig mi air tir, Leonar liom gach duine, Cha leon duine mi.
I WILL pluck the yarrow fair, That more brave shall be my hand, That more warm shall be my lips, That more swift shall be my foot; May I an island be at sea, May I a rock be on land, That I can afflict any man, No man can afflict me.
Yarrow is a truly fascinating plant, named in Latin for Achilles, said to be a gift to him from the skilled healer: Centaur, Chiron, The charms collected, translated from Gaelic and written about by Alexander Carmichael in the Carmina Gadelica http://www.sacred-texts.com/neu/celt/cg2/cg2046.htm where my first touch with a thing formally described as spoken word charms in traditional Scottish folk medicine and lore. I knew sayings and the 'funny little words and gestures' that families share and develop themselves and plenty of brilliant proverbs and little word games but here was a collection I could reference in essays as I studied herbal medicine…
Then I discovered Mary Beith's brilliant book 'Healing Threads'…my interest was piqued…I suddenly saw the words written about from a more contemporary perspective, with less religious focus and more emphasis on the healing traditions.
The unwritten folklore traditions seemed somehow separate for many people, as did the rhymes and spells used in fairy stories which repeat and fall through patterns altering only in rhythm like water coursing past familiar rocks and stones changing in volume and make up but nearly always following the bed of the burn.
Then I started to work as professional storyteller, focusing much of my work on stories and folklore that shared the wisdom of plants and I started to see how all these things joined up.
They connect us through familiar patterns and rhythms to our environment, they follow seasons and geography, the wishes held within stories echo our desires and challenge obstacles, saying aloud the things that pose challenges…offering us paths through, following red threads and white pebbles back to points in history that may hold answers to recurring questions.
Yarrow is a fascinating plant, it crops up in several of the charms told in the Gadelica, but it's also the name of a river in the Scottish borders, a p[lace where wild Yarrow grows aplenty…a place with a significant part in folkloric heritage, a town in the borders ballad 'The Dowie Dens of Yarrow' which can be heard on the Tobar an Dualchais archive here: http://www.tobarandualchais.co.uk/en/play/15022;jsessionid=BF5B488D95C6EDCEDE86E4AF1F615354
Carterhaugh at the conflux of the river Yarrow with the Ettrick in Selkirkshire is also claimed to be where Tam Lin meets the Queen of the Faeries, for more on this take a look at this website: http://tam-lin.org/scotland/carterhaugh.html .
Then there's the village of Yarrowfoot, which it's claimed in an ancient tale was once home to a 'Witch-nag' http://www.sacred-texts.com/neu/celt/sfft/sfft67.htm one of an ilk of tale explaining the reason why one might feel hag-ridden!
This all ties in with the thoughts and connections I've been creating over the past year for re-establishing our stories of place, re-storying our everyday paths…
And more on witches… elaborate rituals with Yarrow is noted by Lizanne Henderson in her book as one of the ritual counter-magic skills claimed to have been used by Bell McGhie 'the last of the Ayrshire witches' in 1836 along with spoken charms and healing both people and animals. (1)
Collecting Yarrow in a ritualised manner is also one of the accusations made of Elspeth Roach convicted of witchcraft on Orkney over 200 years before in 1616.
Mrs Grieves quotes a yarrow charm linked to divination in A Modern Herbal
'Yarroway, Yarroway, bear a white blow,
If my love love me, my nose will bleed now.'
Not that I'd recommend the associated action of sticking a serrated Yarrow leaf up the nose to see if it caused a nosebleed as a means of spotting potential partners…
Flora Celtica notes that Yarrow stalks were used in Scotland as a divination tool and has a wonderful description of predicting with Yarrow, which expands on Mrs Grieves two lines(3)
So all these and other factors make the herb now more commonly associated these days with cold and fever remedies and wound healing a fascinating one to follow the paths of as I look more at spoken word charms and their use in traditional folk practices and stories.
A path which has already got off to a magical start…
A couple of months ago I got chatting to the lovely Scott Richardson-Read of the wonderful blog The Cailleach's Herbarium, he had a bit of a dream and wondered whether I'd like to collaborate…my old friend musician Debbie Armour was the obvious person to get to join the project and then this happened: https://www.kickstarter.com/projects/808898479/tales-of-the-taibhsear-spoken-word-album-of-scotti
Now we are just waiting for the CD's to be delivered and for the official launch party which is part of the Celebration of Scottish Folk Magic and Community Traditions: Dreaming Bread and Skyrie Stanes, that we're hosting at the Scottish Storytelling centre on the 11th of November 2018…if you fancy pre-ordering a copy if the album the link is here and Scott has also written a brilliant chap book with more about the folk charms we used and other Scottish folk magic traditions: https://cailleachs-herbarium.com/product-category/cd/
References:
1. Witchcraft and Folk Belief in the Age of Enlightenment: Scotland, 1670-1740
By Lizanne Henderson
Can be found here: https://books.google.co.uk/books?id=EK3tCwAAQBAJ&pg=PA291&lpg=PA291&dq=scottish+witch+convicted+for+yarrow+stalk&source=bl&ots=6or5NgFubS&sig=qPp9Uwj8HnwwEpss-hE4hWdWlrQ&hl=en&sa=X&ved=0ahUKEwjG-ob5rqXZAhUMAsAKHTNyDKgQ6AEITzAE#v=onepage&q=scottish%20witch%20convicted%20for%20yarrow%20stalk&f=false
2. "A Modern Herbal" by Maud Grieve, originally published in 1931.
Available online here: https://www.botanical.com/botanical/mgmh/y/yarrow02.html
3. Flora Celtica, plants and people in Scotland. By William Milliken and Sam Bridgewater Birlinn Books 2013
Gin Maker, Spell Breaker.
My mother, she killed me,
My father, he ate me,
My sister Marlene,
Gathered all my bones,
Tied them in a silken scarf,
Laid them beneath the juniper tree,
Tweet, tweet, what a beautiful bird am I.
The Grimm brother's classic 'The Juniper Tree' http://www.pitt.edu/~dash/grimm047.html is a story that makes even the least sentimental of souls shudder and look as if they have a nasty taste in their mouth. It centres around a gruesome dark tale of infanticide, cannibalism and jealousy…but I have told it, I've shared it albeit to a very carefully chosen, adult group, with added conversation about the role the more horrific stories have in giving us a safe place to look at our most hidden fears and the magnified maybe skewed symbolism which bloats the piece.
I ask people to remember the time induced change in the way we value our children and appreciate other people's and reflect on the fact that this story predates modern contraception.
It comes from a time of short lives and an entirely different approach to the turmoil and shivering nightmares of post-natal depression.
It comes from a time when Juniper: diuretic, gin berry, demon chaser, spell breaker was also prized the world over as an effective abortificant.
I've been told tales of it's use by women from India and Turkey, the Highlands of Scotland and the Navajo nation, it's something women got told even 40 years ago, quietly by their Aunties their mothers, their sisters.
It's the lurking truth behind the simmering horror in that story.
The reality of mother's ruin.
The factual seed that grew to the urban myth of gin in the bath.
But this medicine turned mythology, is merely the popular edge of the Spell breaker.
Juniper, now becoming rarer maybe due in a small part to our reduced need for physical spell dispersers, now we can explain the mechanics of so much magic, now we've tamed the demons, the moorlands and the woods, now we have no need to plant Juniper at our doors to give miscreant ill intentioned witches something to count before they can invade our homes…
Having spent so long quietly saving us in so many ways, this shrub needs us to save it.
http://www.plantlife.org.uk/our_work/conservationprojects/grassland_projects/savingjuniper/
After all Juniper's actual role in our stories and our folklore (despite it's association with some of the more controversial aspects of human nature: our fascination with intoxication, our desires, our needs to control our body and our environment, whether due to real or perceived threats to our survival) is one of protection and that works best as a reciprocal arrangement!
The protection Juniper offers is not always hard to stomach either.
One of my favourite stories for really tiny children is a traditional one where a Juniper tree and a Pine tree offer to protect a young bird incapable of following it's family on the essential winter migratory path. It's beautiful full of gentle facts, and morsels of morality, but delivered in a charming little gem of a tale.
In Scottish folklore it's role was one of a demon chaser it's smoke was said to purify the air, chase real and imagined fronds of evil and that's the story that led me to write this, a little peek into a historical world tangled with literature, feeding on folklore, that's slowly growing:
On Rosemary and Juniper
Mara had only the barest memory of the sea, she remembered her mother's lullabies lilting softly in time to the echo of the waves, the intermittent shriek of the gulls, the percussive shingle unsettled by the tides moon struck nuances, but she wanted to remember, wanted to remember now as she held her own child, her shawl wrapped round them both, its blue woollen fibres buffeted by the cold wind as she fled from that which would harm her.
She had tried the ancient traditional purification rituals her mother had taught her, to rid her world of these demons, burnt Rosemary as the Roman's had done when they came to this shore and Juniper as the highlanders always had, to cleanse the air, but the witches had battled through, they had counted all the leaves on the Juniper bush planted on her threshold and had only been distracted from their mischief for long enough to allow her to gather Violets for her child's cough and Rosemary to help her remember the shore she sought and to ward off the plague (like a Queen carrying a Maundy bouquet as she tended the poor) and then she hastily left through the back of the bothy.
'Look at my flowers'. The words kept whirling round her head, the words of a young girl lapsing into madness 'There's Rosemary, that's for remembering. Please remember, love. And there are Pansies, they're for thoughts', Ophelia's bouquet so sorrowful, a floral manifestation of a young girls hopes to meet her lover shown on St Magdalen's day, or maybe as Herick said
'Grow for two ends – it matters not at all Be't for my bridall, or my buriall."
Mara clutched her bundle, her herbs and her child and ran…the wisps of shawl turning the flowers of the bushes blue as she fled from the sickness that sent those around her mad and dreaming of demons and fled to the shore where the sea foam she just remembered would take her away, like a mermaid returning, to safety and distant dreams(c) Amanda Edmiston 2015
So as you sip gin and contemplate the cloud strewn Autumn sky, give Juniper a thought, add a handful of twigs to a fire and watch as they sparkle and glow, smoke chasing demons, just in case there are any lurking, let the berries chase the internal fluid that leads to paranoia and more demons will disperse. Then plant one outside your door, witches will be busy counting, birds will have somewhere to hide and a beautiful native shrub will survive a little longer.
The Wolf Peach...a little taste of lycanthropy
So a revisiting of my tale of werewolves and solanaceae; the lost legend I recreated for Atropa Nights, the missing link that explained the flesh crawling, skin walking, shape shifting, Atropine aggravated descent into inflammation...
A story mended from the European folklore surrounding Solanum Lycopersicum, the tomato..once believed to be a fruit used by witches to turn unsuspecting victims to werewolves. A fruit, which it was claimed, had the ability to draw money into the house if placed on the mantelpiece...maybe leading to the variety grown successfully by many a gardener...the Moneymaker.
Here is my story linking werewolves, wild women and of course ...
...THE WOLF PEACH
There was once a girl, a girl who lived alone with her mother in a dark wild wood; a wood on the edge of a dark wild town, a town torn from the bed of the river and ripped from the heart of the meadow; a town with towers taller than the trees, towers with more inhabitants than the trees that came before it; more inhabitants than the ash or the mighty oak itself. Inhabitants dwelling like the folkloric spiders in a gall wasps oak apple, spiders foretelling of shortages and tainted crops. Inhabitants restricted by invisible chains, chains of service, chains of fear and mistrust, chains wrought when their knowledge had been wrenched from them....... left afraid, afraid of the wild wood and the tidal waters beyond.
Day by day the girl watched as her mother tended the plants in her garden, a garden half tame half wild wood; she watched and learnt as her mother brewed tisanes, steamed soups, baked cakes, infused teas, chopped stews, cut herbs and harvested plants. She watched and tasted, learnt and listened. Every day she listed to her mother every fruit and vegetable, every flower and leaf, very herb and spice, every tree and root; all the ones she loved and all the ones she didn't, all the ones that healed and all the ones that harmed, all she liked and only one she loathed; red and night shade scented, juicy and spongelike, textured like cut tongue; the slippery hint of antagonistic green guarding the seeds within, criss crossed with membrane, too visceral, too sweet; its sharp acidic punch bringing bile to her throat, making her mouth water and her stomach gag; simultaneously, confusing and repellant: the wolf peach.
Her mother had known, as the child had swollen inside her; known as her own body had reviled the shades: the potato, the aubergine.....tomatoes had brought heartburn, heartache, nausea and dreams, dreams of skin walkers prowling and inflammatory. Now as the girl grew, sought womanhood and wider knowledge, she beseeched her to try, to discover for herself its inflammatory cascade, as she knew eventually she must.
But alone in the house the girl carefully kept the fruit to its place, on the mantelpiece... ripening, designed that way to repel bile and attract money, a more positive cause and effect she felt.
Eventually the day came when full grown, the men started to come to her door and beg and promise, cajole and insist, beguile and charm, promises in hand but bags empty, and she took to handing out the loathed fruit to suitors and watched as one by one, they bit and swallowed and howled at the moon, as they grew viscous, demanding and calous, malicious and malodorous; til exhausted and fearful she slammed the door and reached for her mothers hand, held tight and did not understand her mothers eyes of sorrow or her disconcerting mirthless laugh. " You'll get it right in the end" she said, "you just need to trust yourself and keep watching for it".
So she watched and she looked, hunting amongst the dust purple pollen of the nightshade, tomatoes beautiful disdainful aunt with a venomous nature; crawling wide eyed amongst the evil peanut stench of the Datura, through Hemlock and Henbane. 'Til she realised, the answer lay not there, but amongst the basil and the melissa, the thyme and the sage, herbs of knowledge and strength, along the celery's conduit for paranoia, the parsleys trigger for tidal flow; and with the wolf peach itself. The more she knew the less the suitors chapped at her door, 'til one alone stood forward, shaking his head, refusing the tomato she offered, till the girl stepped from inside her mothers house and as the moon rose and her body swelled and the tides across the dark town drew her near, she took the wolf peach and its lycanthropic call and consumed it, and as the ill minded lurking in the shadows of the nearby woods cursed her and withdrew, the one was left, standing, watching, arm outstretched, ready to catch her if she fell. He did not roar back as she screamed, transformed, lycanthropy complete, but knew in his heart that this wolf woman had a beauty and strength to resist the darkness, to know it, engage with it, and with him by her side, and take her place alongside her mother as a woman in the wild wild wood.
(c) Amanda Edmiston 2012
For a more in-depth look at the history of tomato-fear see this great article on Atlas Obscura: https://www.atlasobscura.com/articles/when-tomatoes-were-blamed-for-witchcraft-and-werewolves
/